So I realized last night that I hadnt really updated you guys lately. I dont blog NEARLY as much as I used to, but hopefully I can bring it back up at some point

So, so far I am LOVING my new job. The people here are SUPER supportive and understanding, and are well aware of me being transgender. They're totally cool with it, and even said that when it comes time for my surgery, as long as I give them a heads up before hand (which I totally would anyway) I can take the 2 weeks off to heal. My boss has been really cool about it and I love coming to work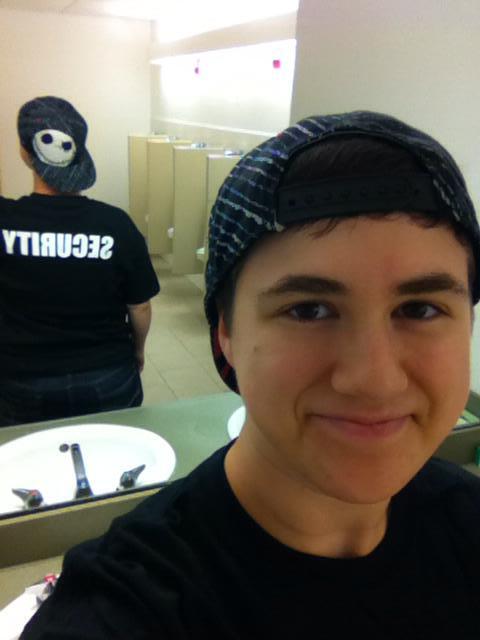 As for my youtube, I am still attempting to keep up with it lol I have my new one (probably the shortest vid I've ever done!) and another one coming up at some point in the week. My upload times are scattered now with my new job, since I usually dont get home until around 4am on tuesday so getting up early on wednesday to film and upload is near impossible. I'm so tired! Either way, I'm doing what I can with what I have. Unfortunately my camera on my computer is nearly impossible to use as it freezes and the framerate lags like no other, so I'm reduced to using my ipod to film. Which can be a pain sometimes and looks sooooo unprofessional but....whatever. Use what I got. [https://www.youtube.com/watch?v=j3Da5exjrQ8]
In reference to the top surgery, I DID find a surgeon! The hospital I were originally supposed to go with continues to be stubborn in saying "one year of HRT" is their "policy" and they refuse to deviate from it. So I told them I'd take my business elsewhere. I found another guy who does the top surgeries, and have talked to two people who have also gone to him and said he was great. Only bad review I found about him was about a girl getting lip injections and she sounded whiny and demanding so I didnt take it to heart. He does not require HRT or a year's worth of Gender Therapy (which is great because I called to set up an appointment with one of the gender therapist. The list goes on until next year!!!). Originally my appointment were supposed to be for August 18th but they had to reschedule for September 1st because the surgery consultant is on vacation.Which is longer to wait but I'll just have to deal with it.
So far it's looking like the insurance WILL cover the surgery since I am in pain and discomfort which disrupts my daily life, but until I see the surgeon and get all the info, I cannot be sure. Fingers crossed that they'll cover it!! The back pain has been horrible lately

 I'm now at a 44DDD and my binders hurt to wear, on top of the fact that they dont really seem to do much to hide my "issues" anymore....It's super depressing. While working bar I do get the occassional "mister" or "buddy" or "guy" and "he". But I still get the she, her, miss, etc....There's not much I can do about it. I did mention to my boss out of a joke that it's a pain because sometimes you just cannot correct them without seeming rude, and she patted me on the back and said to give it time. I'm just a super impatient person.
Being back on my Zoloft has helped a little bit, but I'm thinking of increasing the dosage (Yes, my doc said I could. She said to finish this week on 25mg then go to my 50mg that I have stashed away from a previous dose). So we'll see how that goes. I have resisted self harm for about a month now, and although I've had nights when I certainly were ready to break that stride, I have so far stayed away from it. I'm hoping to keep staying cut-free, and keeping myself busy at work seems to help. It's nice because a lot of my job, I'm either super busy or on my own out in the woods, which helps. Seclusion sometimes helps the anxiety.
Anyways, stay awesome!
Warren