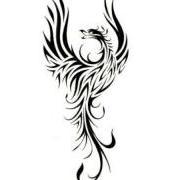 I had a chat today, with my manager, and we're drawing up a plan of who to tell, how to tell them and when to tell them.
It's scarily daunting. It's not only the people I work with, such as my immediate team; it's the people I interact with or the people I see every day. Such as the woman in the restaurant who makes my hazelnut latte each morning, or the guy who delivers parcels to our desks, or the security guards at reception, or the cleaners. Those people don't know me but they see me and they talk to me and they think they know me - and they will be surprised (shocked?) by the upcoming name change. So I can't avoid telling them; not really.
The guy I sit next to... we're on a first name basis and I know he likes cycling and he knows I like cycling and we've had chats about the Tour de France and the Vuelta and the Giro... but that's about it. He knows nothing else about me. But I still have to tell him.
Everyone at work will know. And I mean everyone. As soon as my email address changes... well, everything changes. People I don't actually know will see my dead name disappear from the directory and a new name appear. And therefore I have to be prepared to receive enquiries and questions from a bunch of people who thought they knew me and a bunch of complete strangers too. And I'm talking about a company that has 100,000 employees.
Bring it on!!!