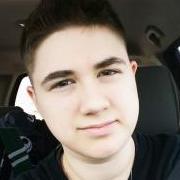 Entry posted by WarrenG ·
752 views
Wazzzzzzzzup!?
I know, I know, it's been forever. I've been super busy here lately and havent gotten a ton of down time to do a blog post, I'm really sorry! Plus my darned computer keyboard is dying so typing for a long while gets very frustrating since about 5 keys dont work unless I beat the crap out of them lol
Not too much to update on really. I'm boring like that

 I've bitten the bullet and decided to finally go see a Chiropractor again and see if they could help out on my back pain. I've seen one before and it didnt help much so I'll admit, I was very very hesitant. Especially since the first appointment costs me a pretty penny of 85$. Plus I dont like people touching me.....
Anyway, my boyfriend recommended me to a guy he went to see by the name of Dr.Bezon. I was really hesitant but went anyway, and when we went through the medical papers and whatnot I DID explain to him that although the paper legally says male, I'm biologically female so I do deal with feminine problems such as lower back pain in menstration, heavy chest from breasts and etc. He understood and didnt question any of it but wrote it down in my file for later reference. I've noticed that instead of using pronouns, he tends to just use the name. For instance, instead of saying "He/she has an appointment" he just uses "Warren has an appointment." Which is kind of nice really. Especially if you're not sure on the person's pronouns!
So I went and I'll admit, my first appointment was rather painful and sore and I was not completely bought yet. I was impressed that he did call and check up on me after my first appointment to make sure that I was doing alright, which he apparently does to all his new patients. Very thoughtful! I've gone back a few times since that first appointment and I've noticed that the more I've been going, the less pain I'm in. It's so nice! I went in today after my 11hr shift (85% if it being seated in a vehicle) with severe pain between my shoulders. This is a common area for my pain and its usually between 7-10 on the 1-10 pain scale. I was extremely sore and hurting and slouching when I went in and he took his time to work out whatever I had going on back here. He was soooo fantastic. Normally its just some popping of my spine and neck and I'm right as rain, but today he actually did something that felt SOOOOOOOOO amazing. It hurt for a moment but he squeezed at my shoulders individually, pulling and pushing on them to "take the weight off your clavical and try and pull your collarbone away from your rotator cuff a little".
I've cracked my collar bone in the past so it wouldnt surprise me at all if it's pushed against a few things in there. But he stretched out my shoulders and omg.....it felt SO good! I lost feeling in my hands momentarily and he explained that it was because he was cutting off bloodflow momentarily so he could pull the muscles back into their original places or something like that. It felt so great....The cracking between my shoulders when I breathe has lessened a bit which is nice, and my nightly headaches have decreased drastically! I was having headaches every single night for weeks, now it's once in a while when I havent had any caffine yet. Apparently the muscle I had tension in thats on the right side of my neck (from looking left all the time while driving on patrol) was putting tension around my scalp and causing the headaches and some of my shoulder pain.
Also (several years ago, when I was 8 years old) I was rock climbing and fell 15 feet when I grabbed a snake instead of a rock. He thinks that the fall and the way I landed reversed part of my spinal curve which would cause a lot of my back pain. He's working on reversing that which isnt easy considering all the years and years that it's been messed up. But I'm very confident that he is being a massive help! I'll continue to go as often as I can, especially since my insurance covers it 100% which is EPIC!!
On another note, I reapply for my surgery this week. I was supposed to apply tomorrow (wednesday) but I realized that the appointment for my lab work (TSH test for my thyroid. Very routine.) was too close to my actual doctors appointment and it wouldnt give it enough time to process before seeing my doctor; so we moved it to testing tomorrow, appointment on Thursday. Which works for me, really lol So there's that, and hopefully (please please please PLEASE......) I'll get a quick (and good!!!) response on my surgery.
Also, for the FIRST TIME EVERRRRRRRRR, I voted today lol NH primaries were today and I decided it was time to contribute. I'm really really REALLY hoping the person I voted for will reach the white house....All the other candidates spell really bad bad vibes for the Transgender community....
Anyway, not much else going on. I have become rather good friends with all my alts now. To my knowledge, there are 6 of us. (One popped up randomly recently but I kind of like him lol he's funny

 He's like a caffine-filled chipmunk with ADHD lol)
Milo (sliding scale age, but normally around 8 years), Mathias (age 16), Abriella (age 23), Alexandru (age 23) and Benji (age 18). 
It's so SOOOO weird to refer to myself as they/them/we sometimes. I'm still getting used to the idea of having Multiple Personalities but at times...I'm thankful for it. It makes me more open minded and I'll be honest, its nice to sometimes not have to deal with work and just tune everything out and 'sleep' while Alex takes over....Call me lazy but it's kind of nice.
Anyway, that's enough out of the insane nut in the peanut gallery.
Tootles!
-Ren
P.S.
A HUGE HUGE HUGE THANK YOU, THANK YOU, THANK YOU!!!, to Emma for her amazing gift towards my surgery. It was a huge spirit lifter and made me feel insanely good

 You're amazing! Unfortunatly Gofundme made me withdraw the funds from the account due to inactivity or something. But I'm going to get an unopenable money bank to put in my room and the whole check is going in it to keep saving up! I sadly had to spend a lot of my home-earned funds for bills

 school vacation really cut back on my hours for a long month so I lost a lot of hours and $ on my paycheck, so I had to use some of my earned funds on rent and registering my vehicle (ITS INSANE HOW MUCH THEY CHARGE YOU FOR THAT!!!). 
All in due time

 I'd love to send out thank-you cards to everyone who has contributed to my surgery funds so please (if you're okay with it!) let me know your addresses? It's the least I can do!!! (If you're not comfy with it, that's totally cool too, just know how much I greatly appreciate you!!)
<3 
Updated pic

 Seriously loving my tattoo and rare manliness....