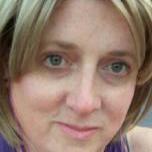 Entry posted by Chrissy ·
527 views
Last Thursday I went to Albany, NY for a surgery consultation (Surgeon who does breast augmentation + surgeon who works with transgender patients + takes my insurance = go to Albany).  The surgery won't happen until August, I have to be on HRT for a full year before insurance will cover it (they'll cover it if I'm "not comfortable with the growth that occurs after a year on HRT"), so it's tentatively scheduled for August 12.
I got the basics down - it's an outpatient procedure that will take about an hour.  He took measurements and photos so that we can work on size issues later.
But most important!  As I waited in the exam room for the surgeon I took a moment for a "gut check" - periodically when something is becoming "more real" I like to stop and reflect on how I feel in that moment.  This time, as with every other gut check moment so far, the feedback was "great!"
I am still checking around for other surgeons - even if I go with this one I know I should talk to more than 1 (I did like him though)
xoxo
Chrissy