How's it going, everyone? I got bored so I figured I'd jump onto here since I havent blogged in a long time. Things have been...'ok' I guess. I'm still waiting for a response form the insurance company. They'd sent back a paper saying they needed a bunch of more papers to prove that I've been this way for a few years at least.
Thankfully I remembered that I had papers copied and sent to me from when I went to therapy in 2014, so I dragged them out and looked them over. Thankfully for me, the therapist had mentioned a lot about my dysphoria and other problems I was having while being transgender; on top of having three diagnosis' on the back. Guess she wasnt useless after all lol
Gender Identity Disorder (Transsexualism), Dissociative Disorder and Manic Depression. I made a point to x out some of the depression and self harm stuff and write in 'resolved' so they wouldnt think I'm still suicidal. Last thing I need for the reason of them saying no is because of them thinking I'm suicidal or something because I'm not. Otherwise, I think I sent all the papers that they need. My surgeon's insurance adviser said she's call me when she heard anything, but then I remembered that she said that on Friday. So she might not hear anything for another week since nothing's being done over the weekend, of course.
As most, if not all of you know---I'm totally not a patient person. So waiting for a response is killin' me lol
So I've been keeping myself busy with a marathon of 'Supernatural' and drooling over the Winchester brothers. Omagerd I love those two...Sam and Dean Winchester. You know 'Dean' was one of the names I considered for myself?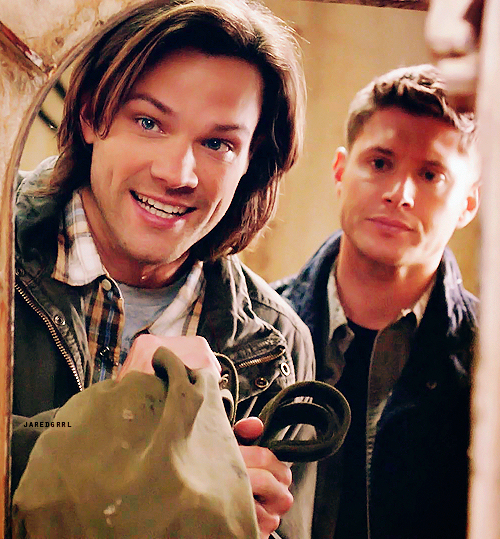 Justin really didnt like it lol I mentioned it to him today and he stared at me and said 'eh.....Warren's better'. Not gonna lie, I've been really questioning my choice on name. If Warren was a right choice or not :/ Sometimes I wish I'd gone with something else, but part of that might be because I'm sick of being called Lauren by misgendering dinkle dorks. I'm SOOOOOOOOOO SICK of being called ma'am and miss and her and she. I've asked people to be 10000% honest with me when I ask what it is that makes me look like a girl so I can fix it, and they all say 'you dont look like a girl, idk why they keep doing that'. A big part of me assumes theyre lying to try and make me feel better, but it's not helping if they're lying. I need to know these things so I can do something about it.
Granted, my chest is probably a big problem since my binder doesnt do squat to help, but that's a work in progress. My boyfriend said it's only because I dont really have a boyish shape, I'm shaped feminine. I know I could fix that with more working out with my arms and shoulders---but its hard. My chest is heavy and makes breathing hard, plus the sweat is causing rashes

 And with all the cases popping up of people showing up with cancer from using Johnson&Johnson's baby powder, I'm afraid to use it. I just want them gone...THEN I can get my chest and shoulders more masculine. I really wanna get back into boxing because I know I've got a great punch and it makes me feel good, but I dont know where to even get started. 
On another note, I'm thinking of getting my concealed to carry permit. Not just because I'm an ace shot and love the idea of having protection when I need it....but because of the sad state of this world right now. Especially with all the violence against trans people. Thankfully my state has been fairly violent-free against the LGBT+ but that's always what you want to think when something actually does happen. I'd rather have it and be prepared. It's something to consider.
That aside, I also am attempting to convince my boyfriend to sign up for Motorcycle classes with me. I've wanted to get on a bike since I was a kid, jealous of everyone on a harley and kawasaki. For my 24th birthday, I want my biker's license. I want my Kawasaki.....It's expensive and non-refundable if I fail, but I have to at least try. ESPECIALLY  if I get approved for my top surgery. Put me in a t-shirt and leather jacket on the back of a Kawasaki on bike week---you'll have an extremely happy and humble man. Of course, I couldnt enjoy this dream completely unless I had my man on his harley by my side. I know bikes are dangerous and there's nothing but air between me and the pavement, but the heart wants what it wants right? lol
And OMAGERD I CANNOT WAIT until I can get back to my favorite spot on the chilly Plum Island Sands...I need ocean time so badly XD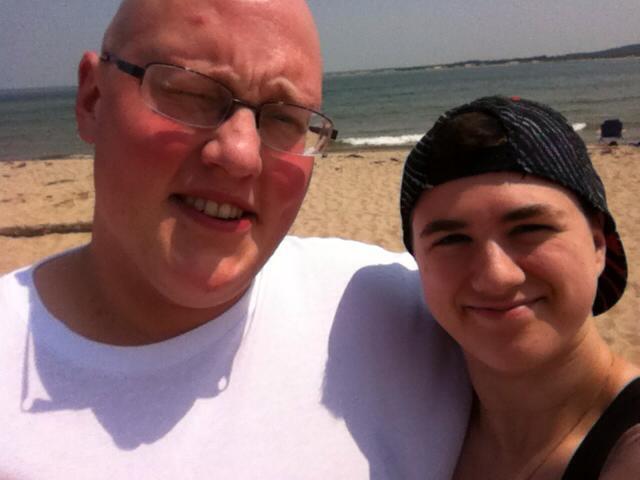 Anyway, not much else going on. Here's a pic of me for the week, waiting impatiently. I'll let you guys/girls/uniques know when I hear back from them, either it's life changing good news or horrible horrible devastating news. 
Off to work again,
Ren