Not sure if I should be here anymore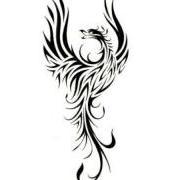 Entry posted by JayM ·
380 views
I have been quiet over the past few months. I have visited the site but have not written anything. Not commented on anything, not added an entry to the blog, etc. All I've done is read what others are writing about. I've noticed a few people sign off lately; saying goodbye; moving on. I've wondered about their reasons for leaving. I've also wondered what I'm doing here. 
To be honest, one of the things that has bothered me is whether it's safe to post here. I've thought about the way the political landscape has changed in the USA and what that might mean for people who are based in the USA - and also what it might mean for people like me who are not based in the USA but whose words are, in all likelihood, being stored in a US data centre as I type. Am I being paranoid? Probably. Do I have cause to be paranoid? Not sure, yet. Probably not. But I am also wondering whether I have anything useful or interesting to say anymore.
I could tell people about how I've visited the gender specialists three times since i last added an entry to this blog, and how I have another two appointments lined up - one later this week and one next month. I could talk about the fact that my GP still isn't prescribing my testosterone and I'm still getting it via a private prescription, and that my GP has received written instructions from the gender specialists about what to prescribe and how to monitor my blood, but that she still doesn't seem inclined to do it. I could talk about my relationship with my husband, or my brother, or how things are going at work, or how one phone call from me to the psychologist at the gender clinic is all it would take to set up a referral to a surgeon for top surgery. 
But I don't really want to. I've realised that I'm being self-indulgent on here. I've recently read through some of my previous posts and it seems to me that I've felt sorry for myself quite a lot and I don't want to do that anymore.
Everyone has problems. Everyone has things they need to work out or work through. I have it quite easy, really. I have a good life and I have family and friends who care about me and respect me. When I come here I seem to forget that and I only dwell on the negatives. I've used this site to moan and complain when, really, I have nothing to moan or complain about. 
I wish everyone well. I hope you all get what you want out of life and I hope your journeys progress the way you want them to. I hope the destination is as wonderful as you envisage it to be. 
Peace and long life.