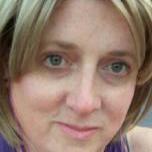 Entry posted by Chrissy ·
176 views
Hi everyone,
Since I took another step in socializing today, I thought I'd post something about that topic generally.
Before coming out and transitioning, I had identified as a gay man. As such, my social life was largely built around the "gay community." I hadn't thought too much about that initially, since coming out and transitioning are pretty time-consuming for a while, and it was generally easier to do that while staying within a familiar social environment. But I knew it was going to have to change - although I admit to having some thoughts in the past about seeing it being Lesbian could work for me, I knew it wasn't right (I was leaning that way because (1) I have a little bi-sexual tendency, and (2) I thought it would be easier to meet a woman who would accept me as a woman in a romantic relationship than a straight man).
Anyway - since I would like to date at some point, and even be in a relationship, I knew that I was going to have to break out of the LGBTQ "bubble" that I was in, and I have taken some steps. It helped that I did have a couple of straight female friends. And then of course I started school so I started meeting new people, many of them straight. Then, for after-school relaxation I started going to a little jazz bar in the Village.
Today I took an even bigger step - at least in my head - I had joined a new tennis league (I had already belonged to an LGBT tennis group), and today I had my first match with someone from that group. I'm in a women's division, so initially that's who I'm going to meet, but that's a good starting place. It made me a little anxious since she had no way of knowing that I'm transgender going in, and not knowing how she might react. Well, she didn't. There was absolutely no awkwardness, it was great - and it was a really good tennis match (we had to play all 3 sets, and we were going point for point most of the way).
There are still temptations to reach back and cling to the social world that I knew - but I have to give up some of that (not all of it, I'm not just ditching all of my friends!)
xoxo
Chrissy