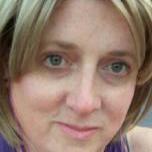 Entry posted by Chrissy ·
292 views
Hi everyone,
This started as a journal entry for myself, but I decided that it would be better to put out in the "public" instead. My summer classes ended on July 11, and the fall semester doesn't start until the end of August – leaving a "void" of about a month and a half (I had hoped to find work to fill in that time, but that didn't happen). Before it started I had been at times excited about the "void," and at times terrified – and for the same reason.
I knew that this would be a good time to do some personal reflection. The past year has been pretty big, as I've talked about in other posts – leaving my job, going back to school, and having breast augmentation surgery and GCS. The GCS was probably the biggest, but with being in school and dealing with recovery, there wasn't much time to reflect.
Anyway – in an earlier post I mentioned that I considered GCS to be effectively the end of my transition (it isn't really, but going forward there aren't a lot of active decisions to make) and the beginning of my "evolution" (as I called it). This turned out to be more meaningful, and far more difficult than I thought at the time. I think the way I described it was that I had transitioned to become a woman (physically) now it was time to see what I wanted to do with my life as a woman.
There is so much tied up in this that it's hard to know where to start – obviously the big "mistake" in my life was that I was identified and lived as the wrong gender for my entire life until I was about 48 years old. That fact alone makes it hard to just pick up and live. But in that are also the many, many decisions I made over time that were directly or indirectly linked to my gender dysphoria. There are far too many of those decisions to try to sort through, and I doubt it would be worthwhile if I could. One part of me wonders what my life would be like if I had realized much earlier that I was a woman and been allowed to live that way – but the more reasonable part of me realizes that doesn't really matter, I can't achieve that now, I can move back to some point in the past and do it over again.
A big problem now is the feeling that I can't, or rather won't, move forward. It seems strange considering how much I've accomplished over the past couple of years, but I don't believe in my own ability to move forward from here. I'm able to almost dismiss the past couple of years as having simply erased a deficit rather than actually advancing in life. And it's not that I don't think I have the ability to do the things that I want to do, it's that I don't believe I have the will to do it, which I think comes down to lack of self-care, lack of self-love.
Which brings me to the main point of this post, "Childhood Emotional Neglect." In concept I've been aware of this for some time, I just recently came across that specific name for it. It's basically the idea that your parents didn't give you enough emotional attention as a child and so you don't develop proper emotional health for yourself.
I realize this sounds like – and truly is – another "blame the parents" approach. I truly have moved past that point, with help from my former therapist. In one session I talked about how I thought my parents had failed, vs my sister who felt like they did the best they could. My therapist responded with "they might have done the best they could, but you needed more." Which was a very helpful way of reconciling the past and bringing up to today – they probably did fail me, that isn't going to change, so I have to fix it now.
I'll stop my rambling now J  That's the point I'm at right now, and I hope to use the rest of my time until school starts to process some more of this. While writing a paper last semester I was doing a review of an article about working with transgender clients which pointed out that "completing" physical transitioning is not the end of the process, which I was very happy to see addressed, it truly isn't the end, it's yet another beginning, and often (always?) a pretty scary one.
xoxo
Chrissy