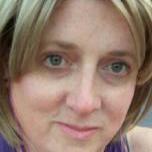 Entry posted by Chrissy ·
294 views
Hi all,
I just wanted to do a quick post, yesterday was "officially" my 2 year anniversary of transitioning. I arguably started before that, but August 10, 2015 is when I began "presenting full-time" as a woman, and I haven't looked back :-)  It was shortly (like days) after that I started on HRT.  It's also now been almost a year since my breast augmentation surgery.
When I look back, especially in the approach to my GCS (in December last year) I remember thinking about whether or not I would regret it. I really didn't believe I would, I think it was just that even the remotest possibility of that could have been devastating (since GCS is, for all practical purposes, irreversible). I haven't spend even a short moment of regret, so that fear didn't come to pass. The only moment that was even like it (but wasn't regret) was after 2 days of bed rest after surgery when I first had to stand up - it was such a weird, disorienting, uncomfortable feeling that I remembered wondering why I would have done this to myself - but that was just a response to how I felt at the moment, it wasn't a regret about what the surgery was for.
I think the key for me to not being in a position where I would regret anything was that I took my time. It may not seem like it, given how much happened in just 2 years (and I recognize that objectively that is a pretty quick transition time), but when you're actually living it day to day, it's a pretty long time. But the process also mattered - at each point I took a small step, I figured out how I felt about it, and if it felt right, I took the next small step. I didn't try to immerse myself in living as a woman (not that that can't be the right approach for others, but this is what worked for me).
The first few steps were in simpler acts of feminizing my look, until it drifted to a point where I had to go full on. Even then I was fortunate to have a friend who did a drag show and she let me guest perform, which gave me a "safe" place to present as a woman in front of a bunch of people. I did that quite a few times (she was really amazing, she pretty much let me guest perform whenever I wanted, I give her so much credit for helping me through the transition process).
Each step not only felt right, but it felt like it wasn't enough, so moving on to the next step was easy, even necessary. I recall at an early early part of the process a good friend asked if I thought I would get "bottom surgery," and I said, totally sincerely, "probably not." I meant it completely at the time, but through the process that I went through I came to realize that it was something I wanted.
One important thing that I've learned (or at least tried to learn) over time is to be aware of my privilege. I'm not Caitlyn Jenner, I'm not a rich white woman who could basically disappear and then re-emerge a few months later as a woman - I had to do it in real life, I had to transition while going to work, while riding the subway, while grocery shopping, etc. But still, I was fortunate to have insurance that covered most of the expenses (and the benefit of working in New York, where insurance companies are required to cover transition expenses). I also had a job that was not only ok with my transition, I think they really liked that I was doing it. And I was especially privileged in having close friends who were totally supportive and helped in so many ways as I worked through the process (especially my friend who was thrilled to have a new make-up shopping buddy and to share her knowledge of doing make-up). I'm also fortunate to have this website and the collective experience of everyone on it!
There are so many people who don't have that kind of access and that kind of support - so I'm always looking for ways to help out (not financially unfortunately, being a full time college student doesn't leave me with much - any - discretionary spending money). Ways to be supportive individually, and ways to advocate more publicly for changes that will benefit transgender people with less resources (right now we have to fight Trump to just not lose ground - but there's always room for improvement).
So that's all I have for this anniversary edition :-)
xoxo
Chrissy