Feminist Event - follow-up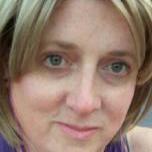 Entry posted by Chrissy ·
434 views
Last night the feminist group I belong to had a discussion about trans issues in the feminist movement - I was the organizer/moderator of the event.  The event was titled "Are Trans Women Real Women?" (the title was intentionally provocative with an obvious "YES" answer).
I was pretty nervous going in - public speaking isn't really my thing, or at least hadn't been - the group organizer asked me, before anyone else was there, if I was nervous - I said "Yes." But I also said that it would pass as soon as I started talking. I realized later what a change that was - in the past I would have been nervous until it was over, not just until I started talking. But that is what happened, my anxiety peaked right as she introduced me, and then passed immediately. The rest of the way was pretty easy going. We played 4 short videos, the first was from a TERF (just so that they're perspective was shown) and then 3 trans people (the video links are below - the 2nd one is so incredibly moving, I still can't watch it without crying). They we had people pair off to discuss the question "What is a woman?"  Then we came back together as a group and talked for about an hour.
So that put me in an interesting place - I was the only trans person present, and I was the moderator. So early on in particular I tried to hang back and let other people talk, even when I had a clear answer to a question or point. That worked nicely, there was a lot of value in letting the group work through issues that they hadn't before. The question proved particularly good as it was one that most people hadn't thought about before ("What is a woman?"). One person acknowledged that she probably had always gone through life without a definition but with a "I know it when I see it" belief.
It's a really good group, we always have good discussions, and I think some good came of this, particularly in terms of people having a better understanding of trans issues and cisgender privilege. They even came to recognize that by even having to have this discussion suggests that the feminist movement is largely a cisgender movement (in addition to being a white movement).
On a personal note, I'm thrilled at having done this. It's one more thing that I would never have thought about doing pre-transition, and now not only did I do it, but I want to do more of it.
xoxo
Chrissy