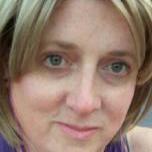 Entry posted by Chrissy ·
305 views
Hi all,
So I wanted to throw this out for discussion - I've been thinking recently about the term "transition" as it relates to the trans community. For starters, I hope nothing that I say here will suggest that I think everyone needs to use the same terminology, particularly for their own experience and journey - it's our story, it's our terminology!
But in a broader perspective, I have some concerns about the term "transition."  Transition is defined as "the process or a period of changing from one state or condition to another." Put simply, my fear of it's general use, with respect to trans-identified people, is that it perpetuates the narrative of being born X and "transitioning" to Y. In my view, I was NOT a man who transitioned to a woman, I was born a woman with some wrong parts. My "transition" therefore was essentially a medical correction along with a change in my personal presentation.
And of course that does reflect a transition, so the word works. The problem is that there is an entrenched history of believing that we were born one gender and changed to the other - and I think that the term transition is linked to that narrative. Perhaps it's time to look for a new word, or stop using the word entirely? I think back over my process and wonder if I could have gone without it - in what circumstances did I need the word? For people who knew, I could say that yes, I'm getting some medical support to correct some things, and I'm working towards living my authentic self.
The "trigger" in this case was discovering that my field placement location uses the initials "CGHT" (cross-gender hormone therapy) for HRT that is being prescribed to trans-identified clients. I'm working on that issue, but I realized the big problem I had with it is that it reaffirms that same narrative with staff who see and use that terminology - I DO NOT take "cross-gender" hormones.
I am by no means sold on all of this, it's a thought I've been having and wanted to share and see what others in the community think 

xoxo
Chrissy