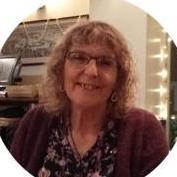 Entry posted by Natalie ·
651 views
Ever wondered what it takes to get on a bus? The fears and scary parts explained and how eventually I overcame them. For some this is not a problem, those with the strongest of characters who really want the world to know about who they are, but for many integrating and becoming the person you really are without any fuss and bother it's a different story.

Many years ago the first hurdle apart from the big step of going out of the front door as the real me, was getting on the bus. For those just beginning the journey from one gender to the other, this can be terrifying and once you have managed it thats when you know you have really begun your transition.

My preparation was always the best, but my confidence wasn't great so every day I found myself in the position of taking the terrifying journey and this is where strength of character comes in. So you are ready to face the world in the new you and hope no one is going to give you a second glance, because in many ways that is what you are trying to achieve. There you are stood at the bus stop waiting for the bus hoping that no one notices you, and then someone turns to you and asks, "Do you have the time please." Now hang on, who doesn't have a watch or a mobile (cell) phone with a big display on it? Its often a good indication that they want to hear your voice, they have looked at you and wondered....is that a man or a woman? The best way to overcome it is to to nod and show them you watch/phone and smile if you're not happy with how your voice sounds. 

Of course the bus stop is often where people talk to each other, (years ago before smartphones and everyone was a bit more social) so when the bus arrives its a bit of a relief, or is it. I suppose its a lot easier now with electronic passes, no words have to be uttered but when I was just starting out, talking was necessary....So you ask for your fare....city centre please.....then once you have your ticket you turn and face the all the passengers, desperately trying to find a seat .....EVERYONE is looking at ME.....no they're not, but thats what it feels like. Seat found, head down ....please don't talk to me. 

I have one of those ...faces. I always sit next to the most talkative person on the bus, it happens often. But then there is the other parts, people looking at YOU....they know, they've spotted me, they know I'm trans and they are looking at me, talking about me.....OMG. The fears of the newbie are immense, in an enclosed space with all these people and THEY KNOW. No, probably they haven't even seen you, but the fear is there all the same.

Seat selection is important, inside seat you have to ask (if you are polite that is) to '"Excuse me please." So outside seats are easier (just don't speak to me). 

If the bus is crowded the next step is to get off the damn bus, ding the bell and hope that its going to be the stop everyone else alights too. If not, it can be a struggle as it might be necessary to say ...excuse me several times. 

The point of all this? I had realised than when I could get on the bus, face the 'crowd', find a seat, talk to my fellow passengers and get off the bus with no problem, that is when I knew I was on my way to being happy with my transition. Thats when you know you have begun to integrate the new you and made it.

Overcoming the fears isn't easy but when I realised that probably no one was really looking at me, no one really noticed anything different about me, it drew less attention anyway. The voice I have found is a powerful delimiter in that you can use the voice to confuse anyone. if you are able to sound like the gender you present, then any unwanted attention seems to be lessened and I found I could overcome many uncomfortable situations.

I hope that you have found this interesting and helpful.