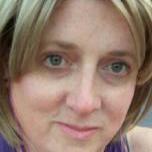 Hi everyone,
I've been less active here recently because of my new position at work - i actually have work to do

  But I am  still trying to keep up with reading entries!
It's been 2 months of living full-time as a woman, and about the same on hormones.  With the exception of being misgendered a couple of times it's been wonderful. Between this and my new job I don't think i've ever felt such contentment.
I do wish my sister would come around, but fortunately i've come out to other family members who have all been very supportive!
Next Monday (the 19th) my name officially changes, and my official gender (where I can change that). And when I see the endocrinologist again I plan to ask for referral (s) for a surgeon - if things continue as they are i'm hoping for top surgery next summer.
I'm still working on the "what else do I want/need?", but making some progress.  I stopped the volunteer gig that I had at a comedy club as it was no longer contributing anything to my life, and next Wednesday I start a new trans group at the lesbian/gay center.
I've donated most of my male clothing now (to ascnyc, an aids service group).
I'll stop this stream of consciousness now and catch up on some of your entries

xoxo
Christie