Thoughts on Caitlyn Jenner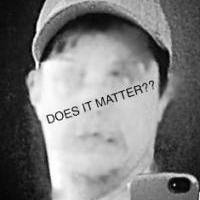 Entry posted by Brigsby ·
885 views
People have asked for my opinion about Caitlyn Jenner, and the Vanity Fair magazine, and all that stuff.
First off, I am I am happy she can finally be herself.
Secondly, I think she is beautiful on the cover of Vanity Fair.
Ultimately though, I don't care and have no opinion. I didn't know who Bruce was before. The first time I heard that name, it was when they got into a car accident in Jan/15. That fact that Bruce won a gold medal or that he is associated with the Kardashians was something I just didn't know.
I suppose if I had any other opinions, I don't think her journey reflects the average transition. She has money and can use it to pay for any surgery she wants without waiting for funding or saving up for it. However, the media doesn't care about that and tabloids are some people's only source for information. I think most cis people wouldn't do their research about transitioning to see what the true struggle is.
Exposure isn't necessarily a bad thing, even if it's not completely accurate information because it at least gets people talking, and conversation opens minds to people who are not exposed to the topic at hand. Of course I would prefer it if accurate trans representation was more in the public view.