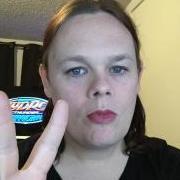 Entry posted by Winter ·
505 views
I haven't posted anything here in a long time. The last time I posted the reality had just started to set in about what life was going to be like going forward. I have been on HRT for almost 4 months now and life has gotten a lot easier. Hiring a lawyer made me feel a lot better about the upcoming divorce. I'm full time in public which is still really nerve racking but I'm forcing myself outside of my comfort zone. Doing my own makeup is now a thing too. Its a lot easier than I expected except I have trouble with eyeliner. Things have started to develop up top as well.
Overall I'm in a much better place despite the fact that not everything , including the divorce, has been handled yet. I was emotional a lot during the first couple of months of HRT but that may have been due to all the stress in my life. 
I just wanted to come in here and vent in a blog to other transgender people who may know how I feel or what I'm going through.