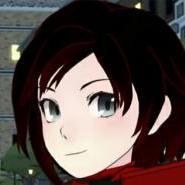 and rant I will
     I thought that I read somewhere that ranting is allowed. I hope so because I'm a ranter and here I go. First I want to get one thing out of the way. Can I have a female moderator or administrator PM me because I am having a personal issue with the forum, nothing bad, but I have to say it and I can't say it in here.
    OMG, I can't believe it! EEEEEE! My (very unsupportive) wife likes to go to a local thrift store to buy clothing, (nothing personal), real cheap and quite often new items, (still tagged). I went in for a shower and grabbed a pair of pants, that she recently bought there. It wasn't until after that I realized that she gave me women's pants by mistake. I hesitated to put them on and wasn't sure that they would even fit. Although the butt drooped the hips were a little baggy, but, at the same time made mine look a little bigger, but in a good way, (for me). They were more comfortable than man's and felt more right. OMG I love it!
    On a depressing note, I feel whipped!  Around my house, everyday someone slams Transgenderism. It seems like the pressure is being increased more and more. Several times a day now, my wife speaks up against  one or more issues either in the news, on Facebook or out of the bible.One day my son came in and started quoting from a site that seemed to be saing everything that my wife says about TG. He also said that cutting your ……….. off don't make you a woman. No son this is not a mental disease, it's who I  am inside and, without arguing about procedure, reconfiguring my hardware is just a means to an end. I do not wish to insult or embarrass anyone, but this is not a road to homosexuality. If I were to be homosexual, bisexual… then it would be with or without transitioning. One does not make the other!
    I am a little excited though. I've been noticing a lot of different changes going on even without HTR and at the time that I wrote this I didn't know why these was going on, but after a little bit that I stumbled upon today I discovered that soy beans offers a large amount of estrogen and so does a lot of other beans and I've Been eating a lot recently he he. One area is in libido, he he that is such a funny word to mean what it does. LOL. Seriously for a long time I have had trouble with it being on extended vacation, but it is beginning to come back just a little, but now it is a little different. Now I rather than being stroked, (I never really liked that anyway) I actually long to be rubbed and gently massaged at the top. I have also noticed that some of my facial expressions seem to be a little more feminine, if there is such a thing. There might be some others that I'm not thinking of right now, but I have a certain item that is both interesting and exciting. Due to a medical condition that I have mentioned in another post, but I'm not going into now. To put it as mildly as I can think of let me just say that I lost a lot of air from my balloon, he he. Although it can be a bad medical condition, (I am working with my HCP on it), it feels real nice and saves money on duct tape or other items that might come in handy to a girl like me. And last but definitely not, in the least, least is that I have noticed that my life seems to go so much better when i place my mind into girl mode, which is what I hope to accomplish on a full time basis.

I am more comfortable writing these on Google Docs then pasting them onto my blog here, but my point is just a little bit of interest that the font that I used on this one is called Bree Serif. I hope everyone is comfortable with it and with me writing in purple. Someone on an earlier post commented that the cursive font that I chose was too hard to read, so like a good girl I listened and gave a little respect. Please  feel confident to criticize on anything that is disagreeable, offencive or just plain rude. whether it is from the top, like an administrator or at the bottom, like the newbie I'll take anything into consideration or comply with our leaders. I love this place and feel good here just like home.