Gender Identity Exploration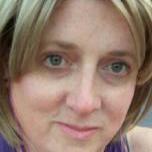 Entry posted by Chrissy ·
464 views
Hi all,
Well, since last I wrote I have become unemployed – YAY!  It was by choice, I had been planning on going back to school part-time when my employer offered a reasonably generous "buy out" package, so I took it – this way I can go back to school full-time and finish in 2 years instead of 3 (I'll be attending NYU in the fall, going for a Masters in Social Work).
So for the next 2 months, until Orientation on August 31, I am completely free. What I hadn't considered was the "identity crisis" that would create – let's face it, most people identify by their job, and I currently have none, and although I'm registered for classes, I haven't really started being a student yet either.
That brings me to the main point of this entry!!! As I mentioned in an earlier post, I now have GRS (or SRS if you prefer) scheduled for December 27. Because this is sooner than we had been discussing, my therapist asked if we could start meeting twice a week for a while – she's (hopefully) writing one of the letters I'll need, so she wants to make sure we cover what needs to be covered. I'm fine with that – I have the time, I like her, and I think it's important work (I don't like the fact that the WPATH standards call for more than informed consent for surgery, but I still think it's important to make sure you know what you're getting into.
As a starting point, I started a "list" of things that I think I should be aware of, considering, etc., in connection with GRS – I wanted to post that here and seek feedback – either additional items for the list, comments on the things I listed, whatever – and hopefully this can be of some help to others who are planning or even thinking about GRS J
So here's my list – just bullet-point form, for now without any details on my thoughts - and in no particular order:
·         How will peeing be different?
·         How will orgasms be different?
·         Clothing will fit different
·         I will feel more completely – fully a woman
·         I've had a penis all my life – is it possible I'd miss it?
·         What will care and "maintenance" be like?
·         Are there new health issues to be concerned about?  And are any health concerns being eliminated?
·         There's no going back = unlike other parts of transitioning which are, more or less "reversible"
·         I probably have a better chance at a relationship as a gay man than as a straight woman – and this removes being able to "present" as a gay man
·         Could I handle regret if it lasted long-term?
And I really, really want to emphasize that these are literally any thought or question I could think of – some of them seem more important to me, some of them barely register in terms of importance, but I think it's necessary to address everything that you can think of. At this risk of sounding prematurely defensive, I say that just to preclude anyone from saying that "if X is really important you shouldn't proceed with the surgery!"