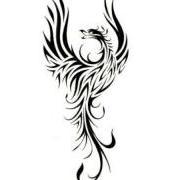 Entry posted by JayM ·
449 views
I'm currently heading home after day 1 of a two day training course. 
The training is in mental health first aid. Not only is it fascinating and educational, but it's also enlightening from the perspective of my own mind.
I've learned a lot today. About how to spot signs that a person's mental health may be taking a dip. And that includes my own. 
Day 2 promises to be just as educational. The trainer appeared to be a little worried that she might have stressed us out and she has sent us home with homework: take an hour when you get home to do something that you enjoy.
I'll be getting on my bike. And I'll be asking my husband how his day has gone. And I'll be taking the time to listen to what he really says. I think he's under stress too at the moment. I think I've neglected him somewhat recently.
Time to start to put that right.