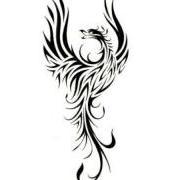 Entry posted by JayM ·
366 views
What a training course. Enlightening, saddening, revealing, a little scary at times, but ultimately well worth the investment in time and money.
Do I feel confident in giving first aid in a mental health emergency? Not 100% but it's like physical first aid - you hope you never have to do it but it's reassuring to know you have the skills and knowledge if it comes down to it.
I will be better at spotting signs in myself - signals that my own mental health is suffering a dip. I will be better at spotting it in others. I have a far better understanding of mental health issues than I did.
I have knowledge of symptoms, physical, psychological and behavioural. I have knowledge of help resources. I know what to do in an emergency situation. 
My own mental health is good right now. The trips to see the psychiatrist and the psychologist were positive experiences and I'm still feeling buoyed by them.
I hope it lasts a while.
Peace and love to everyone.