GRS (or SRS if your prefer)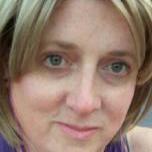 Entry posted by Chrissy ·
644 views
Hi everyone,
I haven't been able to write for awhile - I started school again in September and that's kept me pretty busy.  I'm in the MSW (Masters in Social Work) program at NYU (New York University), which is a full-time program and includes a 21-hour/week internship on top of classes (mine is with a drop-in center for people who are homeless).
Anyway, I didn't come on to write about that, but since the semester is over, and internship is over until late January, I have a little time.
The big update is that my GRS is happening this coming Tuesday!  I leave for Philadelphia on Monday morning, then the surgery is at Hahneman University Hospital with Dr. Kathy Rumer.  I'll be staying in Philly for a week and coming back home after my one-week follow-up with her.
I've already started pre-surgery prep - including stopping hormones a few weeks ago (that one hurt), and today starting an Arnica protocol (it's to reduce or eliminate bruising from the surgery).  Then on Monday I'll be on a clear-liquid diet and have to do some bowel prep (the glamorous side of surgery!).  I have to be at the hospital at 10:30 a.m. And luckily this time my insurance company didn't give me a hard time, they approved the procedure (they also eventually agreed to cover top surgery, which they had rejected initially - it's really good that I work/worked in New York where the state requires these things to be covered.
Since July I've been seeing my therapist twice a week - she provided one of the letters that I needed, and requested the additional sessions - which I think is great (I'm actually going to miss going twice a week, but I can't afford to keep doing that).  So we've talked A LOT about the process - transitioning generally, the surgery specifically, and now the post-transition period.  I used to say that I'd probably be transitioning until I die, but lately I've decided (for myself, others may feel otherwise) that GRS essentially marks the end of my transition - at that point I'll have done as much physically as I'm going to.  Now I'm in a period of "evolution" - discovering who I am - both as a woman and just generally.  It's already begun, and it's been a great process.  I find myself moving away from LGBTQ-specific things - not as a rejection of the community, but as an acknowledgement that I'm straight (as a man I was gay, but not now), so I needed to know that I can function in "straight environments."
So now that I'm more comfortable with school (I was worried a lot about whether I could really do it - now I feel much more confident), I'm going to try to write more.  I bought myself a separate journal to keep notes about GRS - I plan to write that first entry on the train to Philly, and then keep track of what happens, how I feel physically, and how I feel emotionally - I'll try to share some of that here as I go along, in case it's helpful to anyone (recognizing that the experience is going to be different for everyone - but there are still going to be similarities).
I also want to write more about my "evolution" - that was something that I (understandably) didn't focus on until more recently.  The physical transition is one thing, but as I felt myself living a more authentic existence it also became important to know how I wanted to live my life.  The benefits are already huge - I find that the friendships that I had are stronger than ever, and the new people I'm meeting are really good people (mostly social work students) - and none of this would have happened without that recognition a few years ago that I am a woman, and I am transgender.
I'll wrap this up for now - I know my attention flags sometimes on longer entries, so I'll stop taxing people's attention span :-)
xoxo
Chrissy