Philadelphia Transgender Health Conference - Part I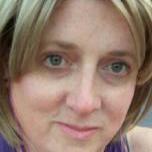 Entry posted by Chrissy ·
197 views
I arrived in Philadelphia today - the conference starts early tomorrow so I decided to get down here a day early. I got a hotel at a decent rate and it's about 1/2 block from the Convention Center!
Anyway - last year I did the free version of the conference, this year I paid for the professional track (for a student it was $85). The tough part is deciding what to go to!  Initially I went through the schedule and just put everything I was interested in on my calendar. Then earlier this week I went through to pick which ones to actually attend - that was the hard part! I gave 1st priority to Behavioral Health panels, since that is the professional track I'm on. Then I leaned towards panels covering topics around F2M and gender non-confirming individuals, since I have decidedly less experience there. Of course this is a mixed things for me - personal and professional, so I don't want to forget the personal side :-)
I'm volunteering in the morning - helping with set up, so it will be a long day, but worthwhile!  I'll post more tomorrow after Day 1.
xoxo
Chrissy