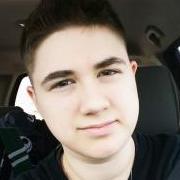 I have a mental dilemma that has been plaguing my mind a little bit. Okay, a lot. It's sort of frustrating. It may be wrong of me and it may be slightly weird, but first of all, I'm Pansexual. No surprise there, I know. But if I can have a favorite 'type' of relationship, it would be guyXguy relationships. It's so cute! Something about it just really comforts me and its something I've always wanted, being that I'm, you know, Transmale. Some people associate me being Transgender with simply my want for a yaoi or gay relationship, but that's hardly the problem. Those people seriously need to research what transgender means >..>
I'm not sure why, but something about two guys in love really just hits a string in my heart and makes me feel all warm and fuzzy

I always wanted to feel what it was like to be in that situation and to be happy. It's all I thought about. And finding a boyfriend was no big deal for me because, at the time, I was presenting as female. The funny part was, as a woman, I never felt attractive. I never felt pretty or anything of the sort, and I disbelieved everyone who claimed that I was a beautiful girl. But now that I can be me, a man, and have full confidence in the fact that I'm not a bad looking guy either

I'll admit, I kind of like me. Male me is sort of sexy sometimes.....Never said that before about myself, but now I feel like I can. Even more so if I ever get rid of these disgusting bulges on my chest. But looking back at old pictures of myself, I can now look at them and finally realize.....I was pretty. I was really pretty, actually. I mean, if I'd met someone who looked the way I did back then, shy and adorable yet really mysteriously attractive--I would have asked her out. Which sort of confuses me too because no one ever did lol But I can say now-----I see it now. I see what they were all complimenting....I was pretty.

But I like me for me now lol so we're good.
So now that I'm finally presenting male, part of my brain is like YES! FINALLY! I CAN HAVE A REAL GAY RELATIONSHIP! But on the other hand....my boyfriend doesnt see us as a gay couple. He refuses to, I think, because he does not like being considered gay because he knows whats truely in my jeans. Which saddens me a little....I know I cant blame him for it though. He will always see me as the girl he started dating 5 years ago, who slowly came into her own and became Warren. He cannot be blamed....he's always known me as a girl. That and before we started to date, he was very homophobic. I blame his mother, who is even more so. You cannot blame the student for how the teacher taught.
But in our relationship, I rarely get that fuzzy feeling I got when watching gay couples out and about doing things like shopping or talking or cuddling. It's a different kind of comfortable, but not the same because----I dont know. Maybe it's my chest that ruins the thought. Or maybe it's his resistance? Maybe its just the knowledge that I'm not a 'real man'. It sort of bugs me sometimes....He wants to read some of my books but in a lot of the books that involve romance, it's a gay couple. So I'm nervous on letting him even peek at them because I fear his rejection and that typical curled nose expression he gives when approached with the topic of homosexuality.
I dont know, just wanted to get my thoughts out a little bit. Gonna go back to my Sims game and have my total 'dawwwwwww' moments in my little dreamworlds.
Mostly I just like building houses 0.o
Your ever-confusing Friend,
War
BTW: Old pics of me