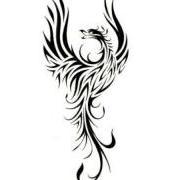 Entry posted by JayM ·
329 views
I no longer have any desire to see a "therapist". I think it will perpetuate the medical profession's opinion that I somehow have a mental illness if I sign up for that. It's hard enough to get the medical types to take us seriously as it is. I have friends to talk to, I have my husband, and I have my FTM support group. For now, that will suffice, I think. At one point, I thought it might have been a good idea to talk to a stranger about stuff, but... no. I don't want to. Not anymore.
I know that at some point, I will have to sit in front of one, while they ask me probing and insensitive questions about my sex life, my sexuality, my body image, my feelings, what I had for breakfast. But I'm prepared for that because it's part of the process I have to undertake, if I'm ever going to get the treatment I need, want, desire, whatever you wanna call it. I've heard horrible stories about the kind of questions they ask and how seemingly irrelevant they can be. And having to answer questions like that makes me shiver. But it has to be done at some point. I'm resigned to that.
Until that day comes, I'll stick to my current support network.