Damaged and still rejected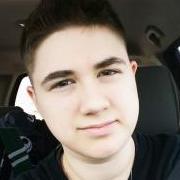 So apparently the horrible pain I've been in the past two weeks has a simple answer.
Breasts.
I have damaged my Trapezius muscle in my shoulder (middle and lower fibers) from a heavy chest and damaged spine.
Yet my problems are still "Cosmetic" and they dont want to lift a damn finger or spare a dime to help me.
Thanks....
I'm just so done...
Oh yeah, and my plans for the ocean for my birthday, the ONLY thing I've been looking forward to for WEEKS....cancelled. Due to massive rain. I think God/Goddess seriously just hates me and likes to watch me suffer.
Plus the fact that I disappear from facebook for a few weeks and no one even notices. TOTALLY makes me feel loved.
Just done.
Ren