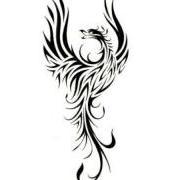 Entry posted by JayM ·
389 views
I know I'm lucky to live in Manchester. This city has a big LGBT+ contingent and a lively LGBT+ scene and a city council that supports its LGBT+ people. We even have our first out gay Lord Mayor now.
He was at Sparkle last weekend. Sparkle styles itself as the "National Transgender Celebration" here in the UK. http://www.sparkle.org.uk/ It's also a trans* charity. I don't know whether Sparkle weekend really is the biggest trans* get-together in the UK, or whether trans* people really do descend on Manchester from all over the country, but I was there last weekend, with my husband. And there were an awful lot of other people there. Definitely several thousand people.
The only disappointing part was that it had rained throughout the Friday night and for a good few hours Saturday morning, before Sparkle was due to kick off on the Saturday. When we got there, the rain had stopped, but the gardens where the main Sparkle event was scheduled to take place were awash with mud due to all the rain. It was a mudbath. The organisers had sprinkled some sawdust around the place to try to lessen the mud, but it didn't really work. And so everyone got messy. I felt sorry for all the ladies in their high heels

 but there wasn't a lot they could do about it.
But it was great to see so many trans* people in one place. We wandered around the gardens, checking out the various stands, and then we decided to head back to Canal Street for a drink. We ducked into View for a quick one, but it was pretty quiet in there so we only had the one drink and then headed for our favourite bar, Bandit.
It's actually called Bandit, Mugger & Thief, which is a tad too long for a bar name, in my opinion, but it's a great place. It used to be named Taurus, which I think is an eminently more sensible name for a bar, but whatever. Taurus/Bandit is a great place to hang out on Canal Street. The people who work there are friendly and the bar is comfortable and usually pretty busy but not too full that you can't get a seat.
We discovered a beer called Barista stout. I'd never had it before, although I will be having it again. I like stout and porter - dark beers are my favourite and I usually drink Guinness. But this Barista stout... the first mouthful tastes like vanilla ice cream and then it starts to taste like coffee and chocolate - like a mocha milkshake. Oh my goodness, it is gorgeous! So we had more than one.
While we were sitting there enjoying our drinks and chatting about stuff, my husband said, "That woman behind you has been standing on her own for ages. Do you think she's waiting for someone?" I turned to look and realised I had seen her earlier, standing there, and she had been alone for a while. So I hopped off my chair and moved to say hello and invite her to sit with us, while she waited for whoever she was waiting for, because it was fairly obvious that was what she was doing.
And that was how I met my newest acquaintance - or friend - Emma.
Emma joined us at our table and we all chatted about whatever came into our heads. Inevitably, I suppose, some of the conversation focused on transitioning and our different journeys. By the time her friend arrived - it could have been an hour or two later; I have no idea how much time had passed - we had exchanged phone numbers and agreed to keep in touch.
I'm hoping that we do keep in touch. I hope I don't have to wait a whole year - for next year's Sparkle celebrations - to meet up with her.