Being "out" at school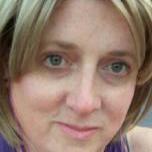 Hi all,
On Saturday I had lunch with a friend from school - and then we hung out for a few hours. I know him well, we were at the same field placement during our first year and we share a love of Taco Bell :-)   A discussion we had along the way on Saturday was about being "out" in class. With me it's about my transgender identity, with him it's about being a military veteran. On the surface for both of us is a desire to not be "the ___ student" (me "the trans student"). For him that might really be it, for me I think it goes deeper, I think it's a real desire to maintain my identity as a woman and the fear that being open about being trans undermines that. Even deeper is that internally I still see being trans as somehow making me less of a woman.
The result of all this was that during my entire first year I had never said anything about my gender identity in class. I had said things about it individually to other students, but never during class - and it is a social work program, so there were many, many opportunities where I could have - and should have - said something. We both agreed that not sharing is both bad for us individually (it's hiding something) and we miss the opportunity to add something to the educational process for others (leaving out a major part of our life perspectives).
That changed on Tuesday. We did a quick in-class exercise where she gave us each a short scenario, something that was designed to generate a negative response (mine was that I had applied for an apartment, and although I was fully qualified and the only person who was applying for it, the landlord rejected me). My initial response was confusion and assuming that it was because of my gender identity. I had a minute or 2 to think of an alternative, but I didn't. So for the first time I openly acknowledged my gender identity in class :-)
---