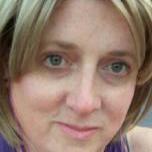 Entry posted by Chrissy ·
274 views
Hi everyone,
I'm pretty excited about an upcoming event that I'm involved with - it's part of a feminist Meetup group that I belong to. Each month we have a moderated discussion on some issue within the feminist movement (last month was about racism in feminism). This month I'm moderating the discussion on transgender issues - the title is "Are trans women real women?" (the title is meant to be a little provocative, and to have a very obvious answer - the organizer was worried about using it, but since I was ok with being identified as transgender in the blurb about it she was ok with the title).
We're going to show a couple of short videos - one by a TERF explaining why she doesn't accept transgender people as women, and then one by Janet Mock, explaining how she realized that she was a woman (well, a girl, she was 5 when it happened). Then we'll have a discussion about it! The topic is really "what is a woman?" which should be pretty interesting - I expect some discussion about nature vs. nurture ("Female brain" vs social construct).
This is another example of where I've gone over time, since it was only within the last year that I was trying to pretend I'm not transgender - now I'm openly leading discussions about the topic. That of course is another huge thing - I told a friend about this, she's known me for 8 or 9 years, and she was thrilled, but also recognized how far I had come, back when we met there's no way I would have been willingly doing a public speaking event.
More later!
xoxo
Chrissy