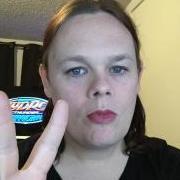 Entry posted by Winter ·
753 views
So, today I just watched my wife drive off. She's gone and I'm here at my mother's house. I was offered the chance to come back home so many times if I just do not change. It was very tempting but I know for sure that i'll just be depressed and ready to end myself if I keep living a fake life. 
People keep telling me how this choice that I'm making is effecting everyone. Basically I'm the cause of everyone's in this situation. I understand that need a scapegoat for their pain but all I'm doing is being me. Most people get to do that with out getting a finger pointed at them. 
I'm very thankful for all my supportive friends and some of the family that have been supportive too. This is going to be a positive change for me and I don't want to let others drag me down into the goo.