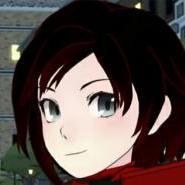 Although the origins of the Piñata can be traced back to China it still largely represents Mexico. Just a little tidbit that I thought I would include. The issue that brought me back here to my blog is one that has occurred to me from time to, but today it hit me a little harder than usual.
     It's really not like me to rush into my local department store and rush right out. However, here I was zooming to the checkout line without making any diversions, as is normal for me.  I was in the grocery section, so there weren't any items of  my fascination near.
     My mother lives across the road so I took a stroll. Half way there I remembered passing by the Piñatas and suddenly I actually felt like one. A container holding a fine bounty of treasure that everyone rushes in to take. I'm really the treasure inside and although I really don't want to be beat up with a bat, I do wish it were so simple. Please let me use a mid 20th century slang phrase, "The Man" is trying to beat me down into some idealistic world of fictional truth! It is the world that I have lived in for almost 45 years, until one night I went to dream land and a little girl showed me who I really am.


 Well, I'm next up to bat and evaluating the strategy of those that have gone before me, reviewing the weakness that I've noticed, choosing my best bat and waiting for my opportunity to knock this paper mache to the ground.  
     Oh, how much do I, (we?) wish that it really could be that simple?

 xoxoxo The Purple Woman.