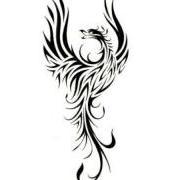 Entry posted by JayM ·
449 views
I'm looking outside as I type this and the clouds have just rolled in - and they're black. I think we're in for one huge storm any minute. Yesterday, we had one. The rain was monsoon-like. It flooded everywhere, and yet the water had all disappeared half an hour after the rain ceased. Presumably because we've had a couple of weeks of almost unbroken sunshine.
I know I'm rambling about inconsequential rubbish but it's because I don't know how to articulate what I want to say. I've been away for a while. And now that I've remembered to come back, I feel like I need to apologise. That may be a little weird, really, considering I don't actually know anyone on here, although I did convince myself for a while that I did know people.
The reality is, I'm here for a distraction because I'm angry. Although I had been told, six months ago, that I had maybe between 73 and 84 weeks to wait before the Gender Identity Clinic sent for me, I recently discovered that wasn't accurate - and it's more likely to be over two years. Now, that might be only an additional 20 weeks, but that's another four or five months. And I changed my name and went full-time last December. Without a sniff of any hormones. And it's driving me mad, because I'm constantly meeting new people, or speaking to strangers on the phone, and feeling somewhat obliged to explain the situation to them. Which I don't want to do - not to complete strangers, because it's none of their business. And it's awkward and it makes me feel uncomfortable. 
Here comes the rain.
I feel like people at work are looking at me, waiting to see changes that aren't happening. Everyone's being polite and they're using my name and the correct pronouns, but I see them looking at me questioningly. I have to keep reminding myself it's probably strange for them, and a new experience. Although I know there are other trans* people who work for the company, none of them are in the same location as I am, so I'm something of a novelty. And I may be wrong about this, but I believe I'm the only out trans male at work. All the other out trans* people I know at work are either non-binary or trans women.
So I decided I couldn't wait much longer. I couldn't wait for the GIC to send for me in another 18 months or 2 years from now.  I have looked into private treatment and I have discussed it with my GP, who agrees that would be a good move, at least in the interim, while I wait and wait for the GIC. And I found someone who is willing to treat me - prescribe the T for me - if I pass her assessment process. So far, all the correspondence has been via emails. But I've just sent an email that was difficult to write.
A couple of days ago, the remote doctor sent me a bunch of questions to answer, as a prelude to an appointment with an assessment counsellor. The questions were very probing, rude at times, and bordering on offensive in some cases. Now, I expected to have to answer intrusive questions in a one-to-one assessment scenario, face to face with a trained individual, but I didn't expect to have to sit down and compose responses like I just have, and send them via email. The experience has left me very wound up and angry, and at the same time I'm wondering if I've just dashed my chances of receiving treatment from her. What if my answers tell her something about me that make her think I'm not suitable for treatment? What if I've just messed up big-style?
I'm worried. But I'm also still annoyed at the impudence of some of the questions. I need to find a way to calm down and just wait for her response. So I'm going for a walk in the rain.
I hope everyone is ok. Take care of yourselves.