Reflection on the past year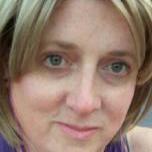 Entry posted by Chrissy ·
332 views
Hi everyone,
I recently finished my first year of school (I'm doing the 2-year MSW program at NYU) and decided that I needed a little get-away (emphasis on "little" - I don't really like traveling all that much, and can't afford much). So I decided on a day trip to the shore - my goal going into the day was to not think backwards or forward, just to try to be in the present. Of course, as I mentioned to a friend later, it was a little weird that I chose to go to a place that we used to go to all the time when I was a child if I didn't want to think backwards - but it still worked out.
On the train ride down it occurred to me that through everything that's been going on in the past year I hadn't really taken any time to just reflect specifically on transitioning. It makes sense, I was in school  and recovery from GRS, while it wasn't ever particularly painful, is still distracting. But now, school is done for the year and the recovery is very well along - so I did reflect. In that moment I just felt really, really happy about all that had happened.
But here's the bigger thing. Either that night or the next it was very warm - it got up to the 90s here and didn't cool off over night. Since I've been too lazy to put my a/c in and only had a fan, I ended up sleeping au naturel. With the lights out and a jazz radio station playing, I closed my eyes. Without really thinking about the fact that I was doing it, one hand came down from a stretch, landed on one of my breasts, and then down to my lower regions - nothing erotic going on, just a casual stroke if you will. But the sensation was wonderful! Again, not erotic, it was just that I actually felt a woman's body - my body was now a woman's body!
Just wanted to share that :-)
xoxo
Chrissy