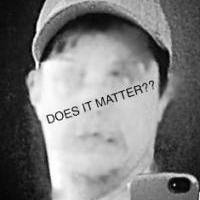 Entry posted by Brigsby ·
775 views
Day one Post Op:
Pain  and Mobility Expectation - To be too sore to live and need help with absolutely everything.
Reality - I have taken my pain meds every 4 hours, and I am not in much pain, just a little sore. It's more of a discomfort.I am able to lift cups of water and pillows. I can't lift my arms higher than my chest muscles, but turn on lights using my head. I couldn't twist bottle caps off yesterday but I can tonight.
Comfort (sitting, lying) Expectation - I wasn't sure, but was expecting it to be miserable and hard to get up and down.
Reality - I first have to use my LEG muscles to sit on the edge of the couch and slowly scootch back. I have a "dead" neck pillow behind my low back, two firm pillows propping up my legs and a pillow under either elbow, plus a neck pillow. My caregiver needs to add these to my sitting situation. Bed is the same except I have a regular pillow under my back and a leg pillow sits slightly under my butt. If it's not there, I am not comfortable at all.
Sleeping Expectation - I thought I'd be out cold for a week!
Reality - The most sleep I have had in one batch was 2 hours and 16 minutes. Oddly, I am not that tired. As soon as I watch tv, I doze. I hear the show with my eyes closed, but not sleeping per se.
Burping Expectation - None.
Reality - OMG OUCH! Also,last night I thought I was going to vomit prior to every burp. I got the bucket ready, and just burped into it (Except once, which was just from eating an orange)
Drain Tube Expectation - Not sure, but assumed there would be some.
Reality - None.
Bruising Expectation - Lots and dark.
Reality - Minimal (but I guess it could get worse over the next few days)
Recovery isn't as terrible as I thought it would be. I don't know what would happen if I wasn't taking my pain meds though. I saw my surgeon for follow up today, and the car ride sure sucked with all the bumps. My left nipple is still bleeding, she said thats normal. It also appears that I do have nipple sensation still, which was very important to me. She asked if I could feel my nipples, and I said no, so she came over and scratched me harder than I was doing and I felt  a tiny sensations. She said that would most likely come back stronger with time.
The most odd thing about this experience is that a small portion of my bottom lip is numb, still 46 hours post op. It's from the ventilation tube.
Honestly, the worst part about this entire experience was getting the IV put in. I have small  and curly veins, so they pricked me a few times. I was also expecting my hand to be bruised because if it, but nope, not at all.
I guess if I had to give advice to anyone having (top) surgery in the future it would to be to work your core and leg muscles, because those are the ones you'll use to get up and down. Also, have a wide variety of sizes and firmness in pillows on hand.