Self examination and fear of unknown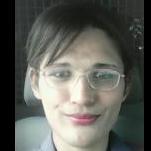 Hi all
As always non cryptic headings.
This week was endo week and yes the vampires took blood from me twice.  Results were good and I didn't fear any of it.
Now last night, not as per usual.  But with usual actions led me to self examination.  Yes, I've been wiping myself since the beginning of times and felt an irregularity last night.  Started feeling myself, not out of being horny or anything, but feeling something I'm not use too.  Thought at the beginning that I imagined something and found a lump by my hoohaa.
Yes, a lump and the mass isn't dense just a softish density of an almost roundish to oval shape.  No fears right, none at all.  So off to bed I went.
Now, I'm growing kind of apprehensive because I know the negatives that goes with it and I also realize that I don't want to be sick in front of my mother that came for a funeral, because she wouldn't want to leave, and will end in making me more anxious.
I also have to work irregular hours for the next week or so as it is national elections here.  So I'll just be strong as I don't and can't afford to be sick now, I've got 100's of policemen and women relying on me, not including the public members that are bordering close to half a million people.  And yes, I'm a firm believer of the protection being healthy and strong to perform their duties.  I'll be in an office directing and redirecting everyone.
I will look after myself as soon as I am capable of booking myself in for medical treatments, make that surgery to illuminate or strengthen all fears that I'm just human too...
Cheers for now
Lots of hugs
Michele