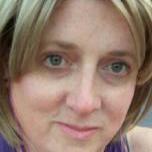 Entry posted by Chrissy ·
191 views
This is a topic I've been thinking about a lot, and have been wanting to write something about - so here goes!!! It's the concept of a transgender "community" - does it exist?  Should it exist? It came up during the support group that I facilitate on Saturdays, so I thought it might be time to look at the issue myself a little more deeply - and see what others think :-)
In 2 separate contexts I was told by people - who knew I was in the process of transitioning - that they knew trans people who would "disappear" after they transitioned. In one case it was with the LGBT tennis group I belonged to, that person wasn't talking about anyone with the tennis group, just a trans person they knew who basically left their entire social world behind as they transitioned. The other was a trans meetup group, where a member (who is a cross-dresser), commented that members who transition tend to disappear from the group. Well, in both cases I did exactly that. I joined a new tennis group this year, a non-LGBT group. I was going to maintain both memberships, but there isn't enough time to play matches with 2 groups. And I've pretty much stopped going to the meetup group. It should be noted that the person in the meetup group who made that comment also, on another occasion, half-seriously criticized me for dressing "boyish" (I wasn't, I just wasn't dressed up since I had been out doing things all day). Part of the reason for dropping that group, beyond the fact that it's essentially just a bar-hangout group, is that it mainly seems focused on people who really want to get totally dressed up. I'm not criticizing that, but it's not what I particularly want or need right now.
So aside from this website, I'm not really part of a transgender community - and I feel ok about that? (I also co-facilitate trans support groups, but as a facilitator I don't consider myself to be part of the "community" that might arise from membership). To me it makes sense that gay men and lesbians have their respective communities - beyond the need to support each other socially and politically, they want to date each other (pardon the binary language). While I could certainly see dating a transgender man, it isn't my only option.
On Saturday, after the group, I made another foray into the non-LGBT social world. I went to a bar where they show NC State football games - I'm happy that I went since I felt nervous about it, but disappointed as there didn't seem to be any other NC State people there :-(  (Worse still, the few people there seemed to be Syracuse people!!! I was not only alone as an NC State fan, I was in "enemy" territory).
I suppose all of this is really just me trying to reconcile my transgender identity. It's been a source of strength, since living it out has required some level of courage and persistence, but it's also a source of depression - I'd be lying if I said I didn't wish I had just been born a cisgender woman. There have been times that I've tried to pretend that I'm not (if you look through my blog entries there will no doubt be a gap of a few months, that's when it happened), but then I do the support group, and I'm pretty open about it at school and my internship and even socially - so clearly I'm not trying to run away from it anymore. But still, living with it hasn't gotten particularly easy yet.
So that was a bit of a ramble I suspect - but let me know what you think :-)

xoxo
Chrissy