Being Autistic and transgender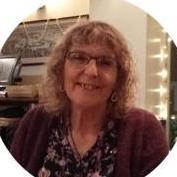 Entry posted by Natalie ·
411 views
Is there a link between autism and being trans?
Yes, there is.....we are in the scary part of the process where there is lots of denial and misinformation around the issues. A lot of research has been going on in Cambridge University UK by Professor Simon Baron-Cohen. Its quite a common comorbidity yet those individuals who deal with both issues are undiagnosed a lot of the time because transgender is identified first. Dealing with trans issues covers up the autism traits, and of course, the gatekeepers are only focusing on one problem. 
A lot of autism in adults is misdiagnosed with differing mental illnesses BPD, a common misdiagnosis in girls. Autism can cause no end of mental illness yet in itself is simply a developmental disorder. A lot of transgender M2F's appear to be highly computer literate, have a narrow range of interests and can be obsessed with exactly the kind of interests that are normally found in autism. I speak from experience, autism has been in my family for generations, nothing to do vaccines, and it can be traced back to my father, although I suspect it was one of his parents who had the gene pool, my aunties (his sisters) were much like him and so were their children, my cousins. F2M's are often diagnosed with both and it was the 'Extreme Male Brain' theory that showed how the F2M's could indeed be affected.
I was diagnosed with autism....in that I am talking about Aspergers Syndrome only in 2010, but that was because one of my children was on the spectrum and it was noticed that I was indeed the gene carrier. So I wanted to find out if some of the difficulties I had were all down to being trans or something else (that I knew anyway) and sure enough I am firmly on the spectrum. It is life changing and empowering to discover what has been really going on, and brought so much enlightenment to why my life had been this way, and provided answers to the decisions I make. 

Vaccines as the cause is still unproven, families with autistic children who have a long established history of autism in their gene pool will tell you that IF vaccines are involved, there is a big difference in the effects. Gene pool autism is far more systemic and its affects are wide spread throughout the daily life of the individual. The claims about vaccine induced autism appears to be more narrowly based on learning difficulties but less on the behaviour and other traits. 

Like all people who are in the LGBT community, we appear to have a radar for finding each other, no matter how stealth we believe we can be. Autism is the same, I can spot someone who could be on the spectrum easily, sometimes by just the way they dress themselves, fashion isn't important, comfort is.  My sister has a total aversion to wearing traditional female clothes and only 'dresses up' when the need arises. Yet she is no doubt completely comfortable with her gender and has four children and has been married to the same man for over 50 years. She is atypically autistic, and three of her children too. 

We are who we are though, regardless of whether we are one or both its how we deal with the issues. all I know is that having both have created a really interesting life, difficult to navigate through but I wouldn't change anything, its all part of who I am and who I can be proud of. What I have achieved, and the talents I have is down to being open and honest and facing these challenges head on. Be yourself, cause you sure can't be nobody else.