Black History Month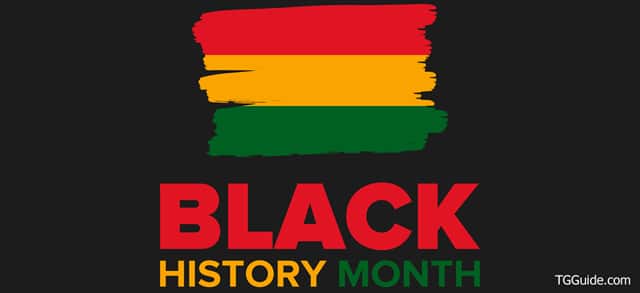 Black History Month and the significant contributions of black transgender people are hereby recognized by TGGuide.com! While it is not specifically a trans event, black people have played an important part in our fight for equality. Black History Month is an annual celebration observed in the United States and other countries. It recognizes and honors the contributions and achievements of African Americans and black people around the world.
Black History Month takes place every February and has its roots in the early 20th century when historian Carter G. Woodson founded the Association for the Study of Negro Life and History, now known as the Association for the Study of African American Life and History (ASALH). In 1926, Woodson declared the second week of February as "Negro History Week" commemorating the birthdays of Abraham Lincoln and Frederick Douglass.
Over time, the observance expanded to include a full month of events and activities, including lectures, film screenings, museum exhibitions, and community gatherings. The purpose of Black History Month is to highlight the important role that black people have played in shaping history, culture, and economy, and their ongoing contributions to society. Despite progress in the fight for racial equality, African Americans still face systemic barriers and discrimination, making it all the more important to commemorate and celebrate their history and achievements.
African-American Contributions to LGBT Equality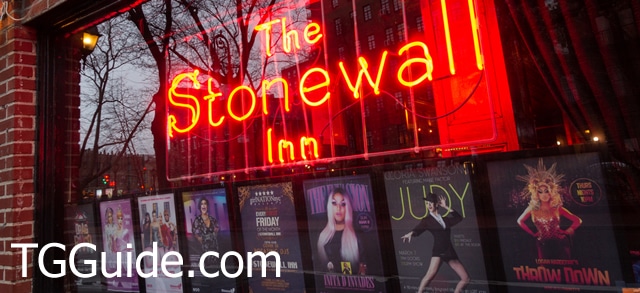 African Americans have long played a significant role in the fight for LGBTQ rights in the United States. Despite facing discrimination and prejudice due to their race, many African Americans have also faced discrimination due to their sexual orientation or gender identity. Despite this, African Americans have consistently been at the forefront of the LGBTQ rights movement, advocating for equality and fairness for all.
The history of LGBTQ rights in the US is deeply intertwined with the history of the Civil Rights Movement. Many African American activists, including Bayard Rustin, played a key role in organizing the 1963 March on Washington for Jobs and Freedom, where Martin Luther King Jr. delivered his famous "I Have a Dream" speech. Rustin was an openly gay man and a close advisor to King, and he was instrumental in advocating for LGBTQ rights as part of the larger fight for civil rights.
The Stonewall Riots of 1969
The late 1960s and 1970s saw the rise of the modern LGBTQ rights movement, with activists such as Sylvia Rivera and Marsha P. Johnson leading the charge. Both women were African American and transgender, and they were active in the Stonewall riots of 1969, which are widely considered to be the catalyst for the modern LGBTQ rights movement. They also co-founded the Street Transvestite Action Revolutionaries (STAR), which was one of the first organizations in the US to advocate for the rights of transgender people.
Legalization of Same-Sex Marriage
In the early 2000s, as the country began to have a more nuanced conversation about LGBTQ rights, African Americans were at the forefront of the effort to legalize same-sex marriage. The landmark case of Lawrence v. Texas in 2003, which struck down anti-sodomy laws, was led by an African American man named John Lawrence. And in 2015, when the Supreme Court legalized same-sex marriage nationwide in the case of Obergefell v. Hodges, African Americans were among the plaintiffs who brought the case.
Bridging the Gap
Today, African Americans continue to be leaders in the fight for LGBTQ rights. For example, Laverne Cox, an African American transgender actress, has used her platform to raise awareness about transgender issues and advocate for transgender rights. And activists such as Rev. Cedric A. Harmon are working to bridge the gap between the African American and LGBTQ communities, promoting understanding and acceptance.
The Fight for Equality Continues
Despite these efforts, the fight for LGBTQ rights is far from over. Despite the legalization of same-sex marriage, many states still lack basic protections for LGBTQ people, and transgender people in particular face significant levels of violence and discrimination. The intersection of race and sexuality means that African American LGBTQ people face additional barriers, making it all the more important for them to be at the forefront of the fight for equality.
Ten Notable African-American Transgender People
While this list is certainly not exhaustive, these people deserve their recognition and trailblazers and advocates for equality, both for black people and for LGBTQ people. Who did we miss? Leave a comment below.
Marsha P. Johnson: An LGBTQ rights activist and one of the leaders of the Stonewall riots of 1969.
Miss Major Griffin-Gracy: A transgender rights activist and advocate for transgender women of color.
Laverne Cox: An actress and LGBTQ rights advocate who has used her platform to raise awareness about transgender issues.
CeCe McDonald: A transgender activist who gained national attention after being sentenced to prison for defending herself against a hate crime.
Janet Mock: An author, activist, and television host who advocates for transgender rights and visibility.
Kylar Broadus: A transgender rights advocate and the first openly transgender person to testify before the United States Senate.
Angelica Ross: An actress and entrepreneur who is also a prominent transgender rights advocate.
Gladys Bentley: A well-known gender-bending performer during the Harlem Renaissance.
Andrea Jenkins: In 2017, became the first openly transgender black woman elected to public office in the U.S.
Jackie Shane: Jackie Shane was a black trans singer in the 1950s who profoundly influenced R&B.
Struggles African-American Trans People Face Today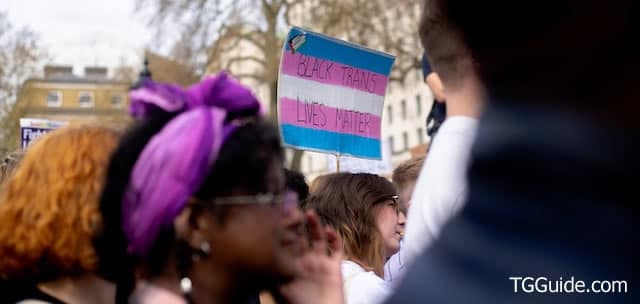 African-American transgender people continue to face significant struggles within their own families and communities, as well as in society as a whole. These struggles range from rejection and discrimination to violence and poverty.
Struggles Within the Family and Community
One of the biggest challenges for African-American transgender people is finding acceptance and support within their own families and communities. Many transgender people face rejection from their family and friends, who may view their gender identity as unnatural or immoral. This rejection can be especially difficult for African-American transgender people, who are often already marginalized within their communities due to the intersections of racism and transphobia.
Discrimination
In addition to family and community rejection, African-American transgender people face numerous challenges in society. This includes discrimination in the workplace, where they may be fired or denied employment due to their gender identity. Transgender people also face significant barriers to accessing healthcare, including a lack of culturally competent providers and insurance coverage for gender-affirming surgeries.
Violence Against Trans People of Color
Transgender individuals also experience a disproportionate amount of violence, particularly transgender women of color. A recent study by the Human Rights Campaign found that at least 44 transgender people were killed in the United States in 2020, the majority of whom were Black and Latina women. This violence is often motivated by transphobia, and it is further exacerbated by the intersections of racism, sexism, and transphobia.
Poverty Among Black Trans People
Poverty is another major issue faced by African-American transgender people. Many struggle to find work due to discrimination, and those who are employed are often paid less and lack benefits compared to their non-transgender counterparts. This economic insecurity can have serious consequences, including homelessness and the inability to access healthcare.
How to Help
Despite these challenges, African-American transgender people continue to fight for their rights and visibility. Organizations such as the National Black Justice Coalition and the Transgender Law Center are working to advocate for the rights of transgender people and provide resources and support. African-American transgender people are also speaking out about their experiences and raising awareness about the challenges they face, helping to break down barriers and increase visibility.