Virginia Transgender Support
Virginia transgender support groups directory for MtF, FtM transsexuals, crossdressers, transgender and non-binary trans folks. Find trans friends for friendship, peer support and social interaction. Establishing a local support network for yourself is perhaps the single most important step in navigating the sometimes complex transgender life. TGGuide is here to help. Browse this transgender support groups directory. Join our fun and friendly trans chat. Visit our transgender forums for information and more networking.
Search the Virginia Transgender Personals!
Meet trans men  | Meet trans women in Virginia
Try a transgender personals search to meet new friends or for dating. Many trans people find new friends by searching the transgender personals. Others enjoy finding romantic partners for dating. Give it a try. You never know who you'll meet. The search functionality includes gender, age, distance from you, body type and ethnicity. You'll find all types so you're likely to find someone that matches your personal preferences. Or you can just place a free ad and let them come to you.
Virginia Transgender Support Groups
NOTICE: Transgender support groups come and go. Individual contacts, e-mail addresses and phone numbers are sometimes changed. We attempt to provide the most current information, however, we suggest that you might want to search a little more at your favorite search engine to verify the existence and correct contact information for any transgender support groups or resources listed here. If you know of any Virginia transgender support groups that should be listed, edited or deleted, please comment below.
Beach Bunnies
PO Box 64121M
Virginia Beach, VA 23467
CD/TS/SO support group.
Black Rose
PO Box 11161
Arlington, VA 22210
(301) 369-7667
Dom/sub TG group.
Hampton Roads Transgender Outreach
4035 East Ocean View Ave.
Norfolk, VA 23518
http://www.geocities.com/hrto_2000/index.html
Outreach and support to TG community.
Ladies First Social Club
7138 Little River Turnpike, Ste. 1820
Annandale, VA 22003
(540) 720-7523
http://www.geocities.com/WestHollywood/1484/
Metro Area Gender Alliance
PO Box 16036
Arlington, VA 22215
(301) 949-3822
Small group meetings for TG persons.
MTF Transgender Support/Discussion Group
Monthly Meetings
Roanoke, Virginia
Contact Andy Matzner at 540-819-0429 or
amatzner@mbc.edu for more information.
MAGIC (Metro Area Gender Identity Connection)
PO Box 16036
Arlington, VA 22215
(301) 949-3822 (voice mail box #7)
TS/SO support group.
Pi Omicron Tau, Tri-Ess
PO Box 1728
Herndon, VA 20172
Attn: Joan Henderson
tri_ess@hotmail.com
Social/support for crossdressers.
Rho Iota Chi, Tri-Ess
PO Box 382
Norge, VA 23127
Dalmy2@aol.com
Support group for CDs & SOs.
James River Transgender Society
P.O. Box 14567
Richmond, VA 23221
http://www.jrts.org
M2F transgender support.
Transformers
Richmond, VA
(804) 355-6343
Support group for anyone on the FTM spectrum. Please call for information on time and location.
Transgender Education Association
5765 F Burke Centre Parkway, Suite 167, Burke, VA 22015
tgeagw@gmail.com 
https://www.tgea.org/
Various transgender support groups (See https://www.tgea.org/?page_id=748)
VA Boyz
(804) 751-0584
moojuu@gnn.com
FtM oriented support organization. Affiliate of American Boyz.
Virginia's Secret
PO Box 14716
Richmond, VA 23221
(804) 262-3906
A support group for crossdressers.
---
Virginia Transgender Nightclubs and Bars
A directory of transgender friendly nightclubs and bars in Virginia for those who like to get out on the town to mingle. TGGuide TG Nightclubs Directory
---
Transgender ID Change in Virginia
Virginia State ID Change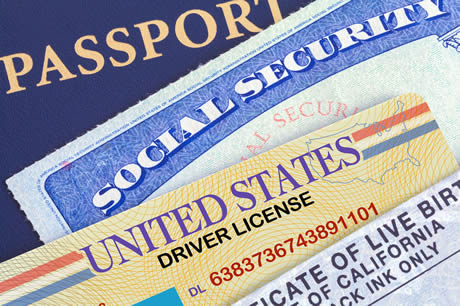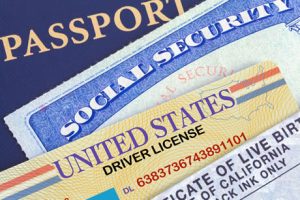 VA has two policies, one for Transition and one for Permanent gender change.
Requirements for Transitional Gender Change include: submitting a letter pertaining to pending surgery signed by the attending physician, a court order "authorizing a change of gender", and a medical report indicating that you are in active treatment. The requirements for Permanent Gender Change include: submitting an original or certified copy of an amended birth certificate and either a court order specifying that the sex of the individual has changed or a physician certification that surgery has been completed.
This state should change your DL/ID card information by presenting a certified copy of your name change court order, and paying a $10 fee for a new card.
Virginia Birth Certificate Change
12 VAC. 5-550-320. Change of Sex.
Except as provided in 12VAC 5-550-450-C upon presentation of acceptable evidence (preoperative diagnosis, postoperative diagnosis and description of procedure), and a notarized affidavit from the physician performing the surgery,  a new certificate of birth may be prepared by the State Registrar for a person born in this Commonwealth whose sex has been changed by surgical gender reassignment procedure. A certified copy of the court order changing the name of the registrant as well as designating the sex of the registrant must be in the possession of the State Registrar together with a request that a new certificate be prepared.
Virginia Transgender Dating: Meet Trans Women & Trans Men
Looking to meet transgender friends or lovers in Virginia? You'll find many local t-girls and admirers looking to connect with others for friendship and relationships. Our site is new but it already has more Virginia TG Personals than any other transgender personals site on the Internet. Place a FREE photo ad, get noticed, and let them come to you. Discover your special connection here! Using the internal mail system, you'll remain totally anonymous and discreet until you've met someone special and you're ready to reveal more about yourself.
---
Transgender Support Groups Directory Updates
Please help us keep the Virginia Transgender Support Groups page up-to-date. If you know of any trans support groups that should be listed, edited or deleted, please comment below.