Oregon Transgender Support
Oregon transgender support groups directory for MtF, FtM transsexuals, crossdressers, transgender and non-binary trans folks. Find trans friends for friendship, peer support and social interaction. Establishing a local support network for yourself is perhaps the single most important step in navigating the sometimes complex transgender life. TGGuide is here to help. Browse this transgender support groups directory. Join our fun and friendly trans chat. Visit our transgender forums for information and more networking.
Search the Oregon Transgender Personals!
Meet trans men  | Meet trans women in Oregon
Try a transgender personals search to meet new friends or for dating. Many trans people find new friends by searching the transgender personals. Others enjoy finding romantic partners for dating. Give it a try. You never know who you'll meet. The search functionality includes gender, age, distance from you, body type and ethnicity. You'll find all types so you're likely to find someone that matches your personal preferences. Or you can just place a free ad and let them come to you.
Oregon Transgender Support Groups Directory
NOTICE: Transgender support groups come and go. Individual contacts, e-mail addresses and phone numbers are sometimes changed. We attempt to provide the most current information, however, we suggest that you might want to search a little more at your favorite search engine to verify the existence and correct contact information for any transgender support groups or resources listed here. If you know of any Oregon transgender support groups that should be listed, edited or deleted, please comment below.
Chrysalis
PO Box 1793
Klamath Falls, OR 97601
Support and education for people interested in crossdressing.
Cocksure
Portland, OR
(503) 471-1515
Coqsure-owner@onelist.com
Social group and email list for female-assigned gender-variant people.
E.M.E.R.G.E.N.C.E. (Eugene, OR)
c/o Trans-Port
PO Box 66913
Portland, OR 97290-6913
(503) 262-0912
To explore and reaffirm gender expression.
Intermountain Transgender Outreach
1524 Monroe Ave.
La Grande, OR 97850
(541) 962-3466
keol@eosc.osshe.edu
Resources and info for the TG community.
GenX Trans Group
NW 5th Ave. at NW Irving St.
Portland, OR
(2nd fl. Amtrak Union Station)
Under age 31 only. Support group, and other resources for younger TGs.
Northwest Gender Alliance
PO Box 4928
Portland, OR 97208-4928
(503) 646-2802
http://www.nwgapdx.com
Relationship Gardening
Online support for spouses of trans partners
http://www.spousesresourcecenter.org
Shannon Batts, MS, LMFT, LPC
(503) 348-0405
provides online support groups for spouses of transgender partners. Also offers couples and individual counseling.
Trans/Identity Resource Centre
1030 SW 13th, Portland, OR 97205
(503) 535-3895
Genderblendz Walk-ins Mondays 4 – 7 pm
Rho Gamma – Tri-Ess (Rogue Valley Girls)
PO Box 5551
Grants Pass, OR 97527
(541) 476-5577
loritris@terragon.com
Support for heterosexual CDs & SOs.
Salishon, The Womyn's Information Network
PO Box 1604
Eugene, OR 97440- 1604
A service and information network for womyn who perceive themselves living an alternative lifestyle.
Salmacis: The Equalitarian Feminist Social Society
PO Box 1604
Eugene, OR 97440-1604
(503) 688-4282 (Sally Ann, 6-11 PM PST)
A social support society devoted to the concept of feminism.
Trans-Port
PO Box 66913, Portland, OR 97920-6913
(503) 262-0912
Peer support group for all transgendered individuals, their families and friends.
Transsexual/Peer Support Group
2400 NE Broadway
Portland, OR
http://home.comcast.net/~genderxplore
Meets at Metropolitan Community Church of Portland.
Resources PDX
Portland, Oregon area transgender resource directory
This is a directory, rather than a support group. Contains a wealth of information.
http://www.resourcespdx.org
FtM Trauma Survivor Support Group
YWCA Counseling Center in downtown Portland
Catherine Pivetti, MA (503) 294-7401 Ext. 2018
http://www.ywca-pdx.org/counseling.html
Sexual Minority Youth Recreation Center (SMYRC)
2100 SE Belmont St.
Portland, OR 97214
(503) 872-9664
E-Mail: transyouthgroup@smyrc.org
http://www.www.smyrc.org/transyouthgroup/index.html
A group for age 23 and under genderqueer, transgender and gender questioning.
TransParentcy
Based in Portland, Oregon
http://www.transparentcy.org
Supporting transgender parents and their advocates.
---
Oregon Transgender Nightclubs and Bars
A directory of transgender friendly nightclubs and bars in Oregon for those who like to get out on the town to mingle. TGGuide TG Nightclubs Directory
---
Transgender ID Change in Oregon
Oregon State ID Change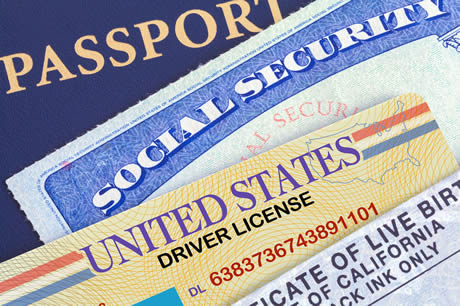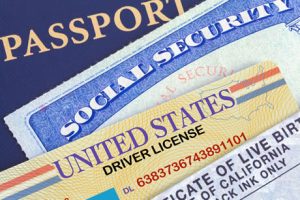 To change the gender marker, needs a letter from a state-recognized gender therapist stating the applicant is living full-time in the target gender. In the "worst-case" to change said marker, a court order backed by a physician's letter stating that genital realignment surgery has been performed will be needed.
A name change can be part of an original, renewal or replacement transaction for a driver license, driver permit or identification card. You will need to visit a DMV office in person, and will be asked to provide:
Proof of your Full Legal Name;
Proof of your Legal Presence in U.S., Identity and Date of Birth;
Your Social Security Number; and
Pay any applicable fees.
See http://www.oregon.gov/ODOT/DMV/dv/chgname.shtml for more information on acceptable documents.
Oregon Birth Certificate Change
Contact Oregon Vital Records at this link.
The telephone contact is (971) 673-1137.
Send a copy of the name change court order and the court order for gender change (these will not be returned to you) along with $50 to:
Oregon Vital Records
PO Box 14050
Portland, OR 97293-0050
Attn: Amendments
Oregon Transgender Dating: Meet Trans Women & Trans Men
Looking to meet transgender friends or lovers in Oregon? You'll find many local t-girls and admirers looking to connect with others for friendship and relationships. Our site is new but it already has more Oregon TG Personals than any other transgender personals site on the Internet. Place a FREE photo ad, get noticed, and let them come to you. Discover your special connection here! Using the internal mail system, you'll remain totally anonymous and discreet until you've met someone special and you're ready to reveal more about yourself.
---
Transgender Support Groups Directory Updates
Please help us keep the Oregon Transgender Support Groups page up-to-date. If you know of any trans support groups that should be listed, edited or deleted, please comment below.