Arizona Transgender Support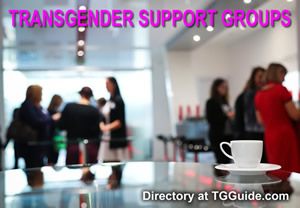 Arizona transgender support groups directory for MtF, FtM transsexuals, crossdressers, transgender and non-binary trans folks. Find trans friends for friendship, peer support and social interaction. Establishing a local support network for yourself is perhaps the single most important step in navigating the sometimes complex transgender life. TGGuide is here to help. Browse this transgender support group's directory. Join our fun and friendly trans chat. Visit our transgender forums for information and more networking.
Search The Arizona Transgender Personals!
– Arizona Transgender Personals –
Meet trans men  | Meet trans women in Alabama
Try a transgender personals search to meet new friends or for dating. Many trans people find new friends by searching the transgender personals. Others enjoy finding romantic partners for dating. Give it a try. You never know who you'll meet. The search functionality includes gender, age, distance from you, body type and ethnicity.
Arizona Transgender Support Groups Directory
NOTICE: Transgender support groups come and go. Individual contacts, e-mail addresses and phone numbers are sometimes changed. We attempt to provide the most current information, however, we suggest that you might want to search a little more at your favorite search engine to verify the existence and correct contact information for any transgender support groups or resources listed here. If you know of any Arizona transgender support groups that should be listed, edited or deleted, please message us on our Facebook page for the fastest response or e-mail us with the updated information.
A Rose
PO Box 8108
Glendale, AZ 85312-8108
(602) 488-0959
http://www.inficad.com/~arose/
Support open to all M-F, F-M.
Cactus Rose Club
Phoenix, AZ
http://www.geocities.com/crc_az/
Fun and friendship through planned activities for the transgendered in Arizona.
Dezert Boyz
PO Box 3521, Tucson, AZ 85722
(520) 628-8659
http://members.aol.com/DezertBoyz/index.html
Southern Arizona's FTM support network.
Evolere Transgendered Foundation
1830 E. Broadway Blvd. #124-269
Tucson, AZ 85719
(520) 884-0541
http://members.aol.com/etf501c3/evolvere.html
Support to all transgender people.
Genderific Groups (Co-Ed)
Phoenix, AZ info@transmentors.org
Trans Films, Discussion,
Potlucks Every Sunday afternoon 1-4PM
Ipha-Zeta, Tri-Ess
PO Box 1738
Tempe, AZ 85280-1738
(602) 488-0959
http://tri-ess.org/
Support group offering social activities.
SAGA
690 E 19th St #130,
Tucson, AZ 85719
(602) 488-0959
http://sagatucson.org/wp/
Support group offering social activities.
Northern Arizona Gender Alliance (NAGA) – NAGA is a Network of gender-variant people and allies living in Northern Arizona. NAGA envisions a world where people of all genders are assured of our inalienable right to live openly and safely as our true selves, free from shame, abuse, ridicule, discrimination, or fear of violence. We plan to offer the following services: *Direct connections to support groups and peer counseling for people who are facing challenges regarding their gender identity or that of significant others in their local areas. *Resource lists of professionals in the Mental Health, Medical, Cosmetic, Legal, or related services who are supportive and interested in working with gender-variant clients. *To help support and create Community Education forums and seminars about gender issues. *Advocacy toward equal opportunities in employment, business, housing, health care, social services, the legal system, marriage, and family life for all people, regardless of gender, sexual orientation, lifestyle, or ethnicity. http://groups.yahoo.com/group/NAGA_AZ/
Phoenix T-Nights
Phoenix, AZ
info@transmentors.org
6-9PM every Friday.
Summers Open Swim,
Winters Tiki Night Campfire
Southern Arizona Gender Alliance (SAGA) – SAGA offers support, social, and discussion groups that reflect the various aspects of gender and society. We also provide educational forums and trainings for businesses, service providers, and community members. http://sagatucson.org/saga/
Tau Upsilon, Tri-Ess
8802 E. Broadway, Ste. 145
Tucson, AZ 85710
(520) 296-3472 (Rebecca)
http://members.aol.com/tauupsilon/
Social/support for heterosexual CDs.
TG Harmony
TG-Harmony meetings are now held at Casa de Cristo Church
1029 E. Turney (north of Indian School and west of 12th Street)
Phoenix, AZ
http://tgharmony.com
The Sorority
(602) 293-3456
Support group for CD/TS members, families, and friends.
Wingspan
442 N. 4th Ave.
Tucson, AZ 85705
TG support group.
---
Arizona Transgender Nightclubs and Bars
A directory of transgender friendly nightclubs and bars in Arizona for those who like to get out on the town to mingle. TGGuide TG Nightclubs Directory
---
Arizona Transgender ID Changes
Arizona State ID Change
To change the gender marker requires a letter from a doctor stating that the applicant is irrevocably committed to having GRS.
After a legal name change, you are required by law to notify MVD within 10 days. The MVD is required to verify your Social Security Number before your record can be updated, therefore you must first contact the Social Security Administration to change your name on their records. After you have changed your name with SSA, wait two days for their computer system to be updated. You should then visit an MVD office to present identification in both your new and previous names. This must be an original or certified copy (must be certified by the issuing agency) of one of the following: Marriage Certificate/License, Divorce Decree, Certificate of Citizenship/Naturalization or court order. The fee for a duplicate license is $4.
Arizona Birth Certificate Change
Arizona will change both name and sex and will issue a new birth certificate rather than amend the old one. The original certificate is "closed" to further inspection.
As of 2011, the fee for the change process is $301.00.
You will need an original letter from your SRS surgeon and an original or certified copy of the court order for your name change. IMPORTANT: The court order must specifically state "the name may be changed on the Arizona birth certificate."
Arizona Officer of Vital Records Contact information:
Office of Vital Records
Arizona Dept. of Health Services
P.O. Box 3887
Phoenix, AZ 85030-3887
(602) 255-3260
Fax: (602) 249-3040
http://www.hs.state.az.us/vitalrcd/index.htm
Ms. Renee Gaudino
Administrator and Assistant State Registrar
Arizona Department of Health Services
rgaudino@hs.state.az.us
The Transgender Guide is a FREE community resource and we need your help. If you have had experience with transgender-friendly shops and services in Arizona, or have lists of resources in your community, please send them to us, so we can get the information online and continue helping others. If you know of a new business or one listed here that is no longer doing business, please e-mail us. Thank you for your support and help!
---
Arizona Transgender Dating: Meet Trans Women and Trans Men
Looking to meet transgender friends or lovers in Arizona? You'll find many local t-girls and admirers looking to connect with others for friendship and relationships. Our site is new but it already has more Arizona TG Personals than any other transgender personals site on the Internet. Place a FREE photo ad, get noticed, and let them come to you. Discover your special connection here! Using the internal mail system, you'll remain totally anonymous and discreet until you've met someone special and you're ready to reveal more about yourself.
---
Transgender Support Groups Directory Updates
Please help us keep the Arizona Transgender Support Groups page up-to-date. If you know of any trans support groups that should be listed, edited or deleted please comment below.