Pennsylvania Transgender Support
Pennsylvania transgender support groups directory for MtF, FtM transsexuals, crossdressers, transgender and non-binary trans folks. Find trans friends for friendship, peer support and social interaction. Establishing a local support network for yourself is perhaps the single most important step in navigating the sometimes complex transgender life. TGGuide is here to help. Browse this transgender support groups directory. Join our fun and friendly trans chat. Visit our transgender forums for information and more networking.
Search the Pennsylvania Transgender Personals!
Meet trans men  | Meet trans women in Pennsylvania
Try a transgender personals search to meet new friends or for dating. Many trans people find new friends by searching the transgender personals. Others enjoy finding romantic partners for dating. Give it a try. You never know who you'll meet. The search functionality includes gender, age, distance from you, body type and ethnicity. You'll find all types so you're likely to find someone that matches your personal preferences. Or you can just place a free ad and let them come to you.
Pennsylvania Transgender Support Groups Directory
NOTICE: Transgender support groups come and go. Individual contacts, e-mail addresses and phone numbers are sometimes changed. We attempt to provide the most current information, however, we suggest that you might want to search a little more at your favorite search engine to verify the existence and correct contact information for any transgender support groups or resources listed here. If you know of any Pennsylvania transgender support groups that should be listed, edited or deleted, please comment below.
Chi Pi Alpha, Tri-Ess
PO Box 3469
York, PA 17402-3469
tri_ess@hotmail.com
Support group for heterosexual CDs.
CrossDressers International
PO Box 61
Easton, PA 18044
Sponsors meetings, parties, dinners, shows, etc. for crossdressers.
Erie Sisters Transgender Group
Lake Erie Group
PO Box 1131
Erie, PA. 16512
www.eriesisters.org
Interactive site:
http://eriesisters.ning.com/
Open membership CD/TS/SO support group, meets bi-monthly.
Gouldsboro, PA Metro, Tri-Ess
c/o Tri-Ess
PO Box 194
Tulare, CA 93275
TRIESSINFO@aol.com
Support/social group for CDs & SOs.
Greater Philadelphia Chapter – Renaissance
897 Old Eagle School Rd.
Wayne, PA 19087
(610) 975-9119
http://www.ren.org/Liberty_Belles.html
Social and support groups for TV/TS and SOs.
Lehigh Valley Chapter – Renaissance
PO Box 3624
Allentown, PA 18106
(610) 821-2955 (leave message)
http://www.ren.org/renlv.html
Social/support group for TV/TS persons.
NE PA Transgender Alliance
Leihigh, PA
(610) 821-2955
CD/TS/SO support group.
Lower Susquehanna Valley Chapter – Renaissance
PO Box 2122
Harrisburg, PA 17105-2122
(717) 780-1578
Support group for TVs, TSs, and SOs.
Philadelphia TS Support Group
1201 Locust St.
Philadelphia, PA
(215) 483-7647
TS support group, TV rap groups, community activities.
Oasis
PO Box 622
Meadville, PA 16335
Open membership TG support group.
Phi, Tri-Ess
PO Box 1674
Media, PA 19063
tammythomas@hotmail.com
Social/support for CDs.
Philly Boyz
Philadelphia, PA
(215) 546-6444
shock@asc.upenn.edu
FtM oriented support group.
Positive Change
201 S. Camac St.
Philadelphia, PA 19107
(215) 732-0603
TS support group.
Renaissance Transgender Association, Inc.
987 Old Eagle School Rd., Ste. 719
Wayne, PA 19087
(610) 975-9119
http://www.ren.org/
National organization sponsors local CD/TV/TS groups.
TSG (Transsexual Support Group)
6020 Penn Circle So.
Pittsburgh, PA 15206
(412) 661-7030
Support for those thinking of, or actually living full time.
Transpitt
PO Box 3214
Pittsburgh, PA 15230
(412) 422-1558 (Live phone line Mondays 7pm to 930pm)
http://www.transpitt.org/
Open membership social/support group for TV/TSs.
Trans-Health Information Project (TIP)
333 W. Girard Av.
Philadelphia, PA 19123
(215) 787-0734
http://www.preventionpointphilly.org/services/services-trans.html
---
Pennsylvania Transgender Nightclubs and Bars
A directory of transgender friendly nightclubs and bars in Pennsylvania for those who like to get out on the town to mingle. TGGuide TG Nightclubs Directory
---
Transgender ID Change in Pennsylvania
Pennsylvania State ID Change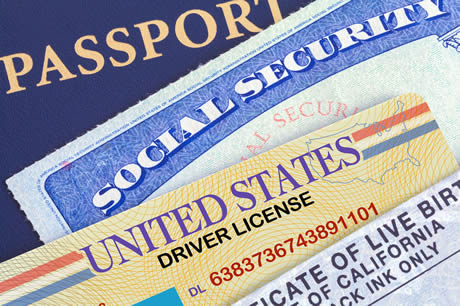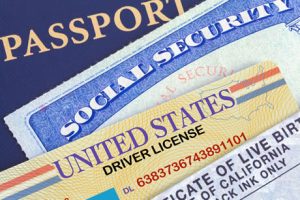 New regulations (to change gender marker) removed the requirement for genital surgery in lieu of a (signed) statement by a licensed medical or mental health professional stating that (you) are receiving treatment and have been diagnosed with GID and are living full-time as your chosen gender role. The form for this is not on the DMV website at the time of editing.
After a legal name change, the form to fill out will vary depending on what form of the license or ID card you have.
If your name has been changed by permission of the court, you will need to attach a Certified Copy of the Court Order. If you desire to use any name other than 1) your birth name, 2) spouse's surname or 3) a name given by the court, you must provide a copy of a Social Security Card (or records), together with copies of documents from two other sources with the desired name such as Tax Records, Selective Services Card, Voter Registration Card, Passport or any form of photo ID issued by a governmental agency. You will be issued a new card without cost.
Pennsylvania Birth Certificate Change
Pennsylvania will change both name and sex and will issue a new birth certificate with no mention of being amended. The original birth certificate is amended and "sealed" so that it is unavailable to the public.
Web site:
http://www.health.state.pa.us/vitalrecords
You will need an original letter from your SRS surgeon and an original or certified copy of the court order for your name change. The fee is $10.00, but there is no fee for military veterans.
Mail to this address:
Vital Records, Corrections Unit
101 S. Mercer St.
New Castle, PA 16101
Ph. 724-656-3331
Fax 724-656-3153
With your materials, include your date and county of birth. "Please send the certified court order change of name as well as your incorrect birth certificate. We also need a letter from your doctor stating sex reassignment surgery has occurred and you are now functioning in the newly assigned gender."
Pennsylvania Transgender Dating: Meet Trans Women & Trans Men
Looking to meet transgender friends or lovers in Pennsylvania? You'll find many local t-girls and admirers looking to connect with others for friendship and relationships. Our site is new but it already has more Pennsylvania TG Personals than any other transgender personals site on the Internet. Place a FREE photo ad, get noticed, and let them come to you. Discover your special connection here! Using the internal mail system, you'll remain totally anonymous and discreet until you've met someone special and you're ready to reveal more about yourself.
---
Transgender Support Groups Directory Updates
Please help us keep the Pennsylvania Transgender Support Groups page up-to-date. If you know of any trans support groups that should be listed, edited or deleted, please comment below.