Alaska Transgender Support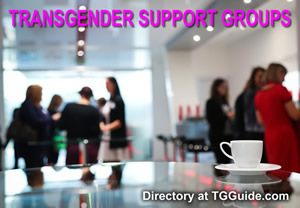 Alaska transgender support groups directory for MtF, FtM transsexuals, crossdressers, transgender and non-binary trans folks. Find trans friends for friendship, peer support and social interaction. Establishing a local support network for yourself is perhaps the single most important step in navigating the sometimes complex transgender life. TGGuide is here to help. Browse this transgender support group's directory. Join our fun and friendly trans chat. Visit our transgender forums for information and more networking.
Alaska Transgender Personals
Meet FtM trans men  | Meet MtF trans women in Alaska.
Try a transgender personals search to meet new friends or for dating. Many trans people find new friends by searching the transgender personals. Others enjoy finding romantic partners for dating. Give it a try. You never know who you'll meet. The search functionality includes gender, age, distance from you, body type and ethnicity. You'll find all types so you're likely to find someone that matches your personal preferences. Or you can just place a free ad and let them come to you.
Alaska Transgender Support Groups Directory
NOTICE: Transgender support groups come and go. Individual contacts, e-mail addresses and phone numbers are sometimes changed. We attempt to provide the most current information, however, we suggest that you might want to search a little more at your favorite search engine to verify the existence and correct contact information for any transgender support groups or resources listed here. If you know of any Alaska transgender support groups that should be listed, edited or deleted, please comment below for the fastest response or contact us with the updated information.
Transgender people in Alaska can benefit from connecting with other members of the transgender community through support groups, as well as receiving support from caring professionals who understand their experiences and can offer help and guidance. Let's explore how a transgender person can find transgender support groups and caring professionals in Alaska.
Finding Transgender Support Groups in Alaska
There are several ways to find transgender support groups in Alaska:
Online Search: Use search engines such as Google to search for "transgender support groups in Alaska" or "Alaska transgender resources". This will give you a list of websites, community organizations, and online forums that cater to the transgender community in Alaska.
Social Media: Join transgender-related groups on social media platforms such as Facebook and Twitter. You can also search for hashtags such as "#AlaskaTransgender" or "#TransgenderSupport".
Community Organizations: Contact local community organizations that serve the LGBTQ+ community in Alaska. They can provide you with information on transgender support services in your area.
Counselors and Physicians: Talk to your counselor or medical health care provider about support groups in your area. They may be able to refer you to a group that is right for you.
Once you have found a support group, it is important to reach out and make contact. Many groups have regular meetings and events that you can attend. You can also use the group's website or social media page to communicate with other members.
Directory of Transgender Support Groups in Alaska
Here is a list of transgender support groups in Alaska, including their phone number, and website address:
---
Alaska Transgender Nightclubs and Bars
A directory of transgender friendly nightclubs and bars in Alaska for those who like to get out on the town to mingle. TGGuide TG Nightclubs Directory
Alaska Transgender ID Changes
Alaska State ID Change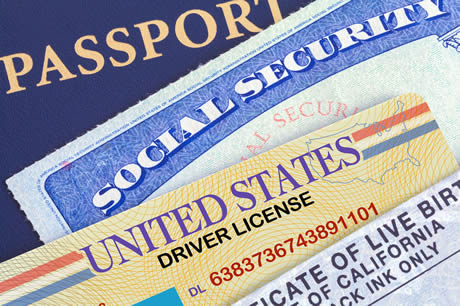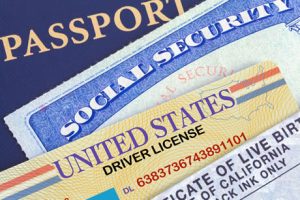 In order to change your name on your driver's license, permit or state identification card, you must submit a certified copy (in person) to the DMV office. The following items are acceptable to use for a name change:
Marriage Certificate (Must be from Vital Statistics)
Certificate of Dissolution, Divorce or Annulment (Issued by the Court System) This document must specifically state what the name is being restored to.
Court Order
Currently, the state is not permitting applicants to change the sex on their driver's license pending the outcome of ongoing litigation. The Division of Motorcycles is drafting new regulations regarding the process for change of sex on identification. You will be required to pass a vision test and pay the current fee ($15) for a duplicate card.
Alaska Birth Certificate Gender Change
Alaska will issue an amended birth certificate noting change of name and sex through the Division of Vital Statistics. Your birth certificate will be amended to reflect a new gender upon presentation of a signed original statement, on office letterhead, from a licensed:
(1) Physician in medicine or osteopathy;
(2) Social worker;
(3) Psychologist;
(4) Professional counselor;
(5) Physician assistant; or
(6) Advanced nurse practitioner.
The certification provided must be made under penalty of unsworn falsification. The letter must include the licensed provider's full name, address, telephone number, professional license number, license-issuing jurisdiction, original signature, and a statement certifying that
(1) The licensed provider has treated the applicant or reviewed and evaluated the medical history of the applicant with regard to the condition necessitating the requested change;
(2) The applicant has had appropriate clinical treatment for the condition necessitating the change; and
(3) The change is expected to be permanent.
---
Alaska Trans Dating: Meet Trans Friends!
Meet trans men  | Meet trans women in Alaska

Looking to meet transgender friends or lovers in Alaska? You'll find many local trans people, along with admirers and community friends looking to connect with others for friendship or relationships. You will find more Alaska TG Personals than any other transgender personals site on the Internet. Place a FREE photo ad, get noticed, and let them come to you. Discover your special connection here! Using the internal mail system, you'll remain totally anonymous and discreet until you've met someone special and you're ready to reveal more about yourself.
---
Transgender Support Groups Directory Updates
Please help us keep the Alaska Transgender Support Groups page up-to-date. If you know of any trans support groups that should be listed, edited or deleted please comment below