Colorado Transgender Support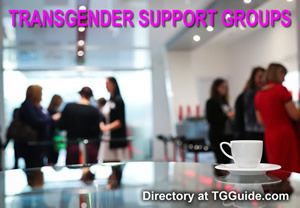 Colorado transgender support groups directory for MtF, FtM transsexuals, crossdressers, transgender and non-binary trans folks. Find trans friends for friendship, peer support and social interaction. Establishing a local support network for yourself is perhaps the single most important step in navigating the sometimes complex transgender life. TGGuide is here to help. Browse this transgender support groups directory. Join our fun and friendly trans chat. Visit our transgender forums for information and more networking.
Try a transgender personals search. The search functionality includes gender, age, distance from you, body type and ethnicity. You'll find all types so you're likely to find someone that matches your personal preferences. Or you can just place a free ad and let them come to you.
Search Transgender Personals!
Meet trans men  | Meet trans women in Colorado
Try a transgender personals search to meet new friends or for dating. Many trans people find new friends by searching the transgender personals. Others enjoy finding romantic partners for dating. Give it a try. You never know who you'll meet. The search functionality includes gender, age, distance from you, body type and ethnicity. You'll find all types so you're likely to find someone that matches your personal preferences. Or you can just place a free ad and let them come to you.
Colorado Transgender Support Groups Directory
NOTICE: Transgender support groups come and go. Individual contacts, e-mail addresses and phone numbers are sometimes changed. We attempt to provide the most current information, however, we suggest that you might want to search a little more at your favorite search engine to verify the existence and correct contact information for any transgender support groups or resources listed here. If you know of any Colorado transgender support groups that should be listed, edited or deleted, please message us on our Facebook page for the fastest response or e-mail us with the updated information.
FTM Support Group
c/o John
(303) 698-2385
Meets monthly.
GLBT Colorado Center
Office Location :
1050 Broadway
Denver. CO. 80203
Mailing Address :
P.O. Box 9798
Denver, CO. 80209-0798
Phone : (303) 733-7743
Fax : (303) 282-9399
Email: info@glbtcolorado.org
Office Hours: 10 a.m. to 6 p.m. Monday – Friday
Building open for group meetings until 9 p.m. Monday – Friday
Call for Rainbow Alley drop-in hours.
Rainbow Alley
Phone : (303) 831-0442 (Drop-In Center number)
Email: rainbowalley@glbtcolorado.org
Gender Identity Center of Colorado
1151 S. Huron Street, Denver, CO 80223
(303) 202-6466
http://www.gicofcolo.org
Institute for Gender Study & Treatment
PO Box 126, Arvada, CO 80001
(303) 431-9793
http://www.abmall.com/igs/
The Phoenix Project
1740 S. Buckley Rd. #6-178
Aurora, CO 80017
http://www.abmall.com/tss/tss.html
Pueblo TV/TS Support Group
1144 Clarmont
Pueblo, CO 81004-2808
Open membership to TV/TSs in southern Colorado.
Peak Area Gender Expressions
Colorado Springs, CO
http://www.geocities.com/peakareagenderexpressions
Support group for TG/TS/Intersex and friends
Society(SCIRTS)
Based in Colorado Springs and Pueblo, Colorado. Includes meeting, event and contact information. http://www.geocities.com/WestHollywood/Heights/4484/
Support Group of Pueblo
PO Box 1918
Pueblo, CO 81002
(719) 543-6460
CD/TS Support group.
Tau Sigma Kappa
P.O. Box 11504
Denver, CO 80211
http://www.rmtsk.org/
A support/social group for crossdressers and family
TYES (Trans-Youth education & Support of Colorado)
Parent Youth Group
Phone : (303) 733-7443 x 312
E-mail : TYES.group@gmail.com
Trans-Youth Education and Support (TYES) is an organization that was founded in 2007 as a support group for gender-variant children and their families. For more information on how TYES can help your family, please use the contact information above. TYES is dedicated to helping parents cope with their gender-variant children, and to help families find the information, resources, and the understanding that they need. While the youth enjoy each others company, the parents meet together to support one another. Often this support means helping families through the process of acceptance and understanding. We also work together to find solutions for children who are starting school in their affirmed gender. Sometimes we help each other understand the future regarding safety, hormones, emotional concerns and much more. Most importantly, TYES provides children a safe place to be themselves without the harsh judgments they often encounter. In our short time as a group, we have seen several young people find a new sense of themselves. They find a freedom in knowing they are not alone, and in being with a group of people who celebrate them just the way they are. TYES supports all families of gender variant youth, not just those that are transitioning or considering transition. If you would like to join us, please email us at the address below. Please know that we recognize that privacy is critical for our families and we work hard to protect the privacy of everyone in the group.
Electic
Lambda Community Center
212 South Mason Street
Fort Collins, Co 80524
970-221-3247
www.lambdacenter.org/ecletic.html
---
Colorado Transgender Nightclubs and Bars
A directory of transgender friendly nightclubs and bars in Colorado for those who like to get out on the town to mingle. TGGuide TG Nightclubs Directory
---
Transgender ID Change in Colorado
Colorado State ID Change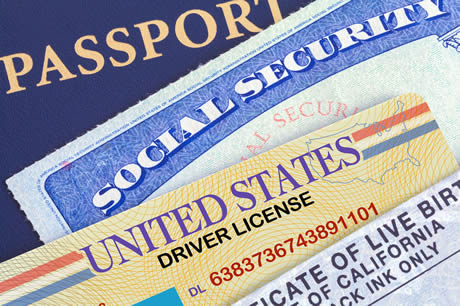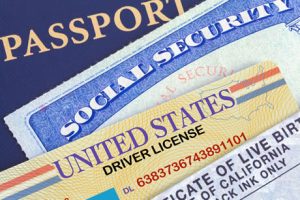 In order to change your name on your driver's license or identification card, requires showing proof of identity, age, name, (as well as a legal name change) and "lawful presence". The current fee for a duplicate card is $21 for a driver's license and $10.50 for an identification card.
Colorado Birth Certificate Change
Colorado will change both name and sex and will issue a new birth certificate rather than amend the old one.
In order to change the name and gender for a person born in Colorado, we need a certified copy of a legal name change and the judge ordering us to change the birth certificate because of gender reassignment. Once the surgery has been completed and you have the court order, we need a notarized letter or our correction form (website-www.cdphe.state.co.us) and $20.00 to correct the certificate, $15.00 for one copy of the birth certificate and $6.00 for each additional copies.
Colorado Vital Records
Jake J. Salazar
Birth Correction Specialist
Vital Records
Colorado Department of Public Health & Environment
4300 Cherry Creek Drive South
Denver, CO 80246
Phone – 303-692-2226
Fax – 1-877-785-1434
Email – Jake.Salazar@state.co.us
Our Website – www.cdphe.state.co.us/certs/index.html
Online Credit Card Orders: www.vitalchek.com
Credit Card Orders via phone: 1-866-300-8540
---
Colorado Transgender Dating: Meet Trans Women & Trans Men
Looking to meet transgender friends or lovers in Colorado? You'll find many local t-girls and admirers looking to connect with others for friendship and relationships. Our site is new but it already has more Colorado TG Personals than any other transgender personals site on the Internet. Place a FREE photo ad, get noticed, and let them come to you. Discover your special connection here! Using the internal mail system, you'll remain totally anonymous and discreet until you've met someone special and you're ready to reveal more about yourself.
---
Transgender Support Groups Directory Updates
Please help us keep the Colorado Transgender Support Groups page up-to-date. If you know of any trans support groups that should be listed, edited or deleted please comment below.