New Jersey Transgender Support
New Jersey transgender support groups directory for MtF, FtM transsexuals, crossdressers, transgender and non-binary trans folks. Find trans friends for friendship, peer support and social interaction. Establishing a local support network for yourself is perhaps the single most important step in navigating the sometimes complex transgender life. TGGuide is here to help. Browse this transgender support groups directory. Join our fun and friendly trans chat. Visit our transgender forums for information and more networking.
Search the New Jersey Transgender Personals!
Meet trans men  | Meet trans women in New Jersey
Try a transgender personals search to meet new friends or for dating. Many trans people find new friends by searching the transgender personals. Others enjoy finding romantic partners for dating. Give it a try. You never know who you'll meet. The search functionality includes gender, age, distance from you, body type and ethnicity. You'll find all types so you're likely to find someone that matches your personal preferences. Or you can just place a free ad and let them come to you.
New Jersey Transgender Support Groups Directory
NOTICE: Transgender support groups come and go. Individual contacts, e-mail addresses and phone numbers are sometimes changed. We attempt to provide the most current information, however, we suggest that you might want to search a little more at your favorite search engine to verify the existence and correct contact information for any transgender support groups or resources listed here. If you know of any New Jersey transgender support groups that should be listed, edited or deleted, please comment below.
Chi Delta Mu, Tri-Ess
PO Box 1, River Edge, NJ 07661-0001
(800) 484-7593 (code 4985)
http://www.geocities.com/WestHollywood/7396/
Social support for CDs and TVs.
The Community Alliance of Transsexuals (CATS)
Mount Holly, NJ
CandaceKT@aol.com
A TS oriented support group. Meets on the 4th Saturday of each Month.
East Coast Couples Network (ECCN)
c/o MOG
PO Box 8243
Red Bank, NJ 07701
CD/SO support group.
Epsilon Mu Gamma, Tri-Ess
PO Box 4
Three Bridges, NJ 08887
(717) 364-2949 (voice mail)
emgtris@hotmail.com
Support for heterosexual CDs.
Girls Living in the Trans Zone (GLITZ)
New Jersey City Connections www.hudsonpride.org
Hudson County (Jersey City), NJ
FREE Healthcare, counseling, support/discussion groups, STD testing and possible hormones
Monmouth Ocean Transgender
PO Box 394
Red Bank, NJ 07701
(732) 219-9094
http://members.aol.com/MOTGinNJ/index2.html
Support group for all CD/TG/TS people and their SOs
New Jersey Support
PO Box 0034
Montville, NJ 07045
(973) 334-0416 (Susan)
http://www.transgender.org/njcs/index.html
Transgender support group.
New Jersey TG Support Group
301 F. Sawnders Ave.
Bellmawr, NJ
CD/TS support group.
Northern New Jersey Support
PO Box 9192
Morristown, NJ 07960
(201) 663-0772
A transgendered support group.
Renaissance South Jersey Shore Area Chapter
PO Box 189
Mays Landing, NJ 08330
(800) 933-2233
TG social and support group.
Sigma Nu Rho, Tri-Ess
PO Box 9255
Trenton, NJ 08650
(609) 392-1132 (Pat)
http://www.geocities.com/WestHollywood/3774/
Social/support for crossdressers.
Transsexual Organization Self Help
c/o A. J. Gilberti
6 Firethorn Way
Toms River, NJ 08755
Networking self-help for MtF partial or full TSs.
Victor's Secret Society
PO Box 2047
Fairlawn NJ 07410
http://www.njdungeon.org/victor/
Support group for transgendered people.
---
New Jersey Transgender Nightclubs and Bars
A directory of transgender friendly nightclubs and bars in New Jersey for those who like to get out on the town to mingle. TGGuide TG Nightclubs Directory
---
Transgender ID Change in New Jersey
New Jersey State ID Change
To change the gender marker requires the signed statement of a so-called "gender specialist." In theory, the affidavit of any licensed therapist operating in the state should be sufficient as backing for the request. (see the form for more information)
The state website does not, at the time this article was made, contain sufficient information for the purpose of a name change. Please contact your local DMV office for more information. The current fee for a duplicate card is $18.
New Jersey Birth Certificate Change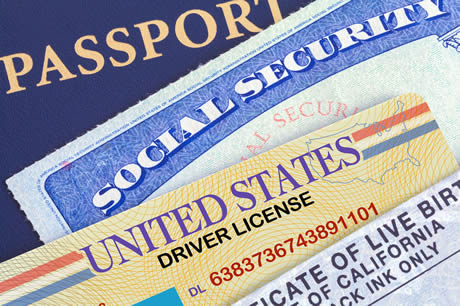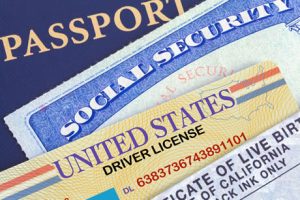 New Jersey will change both name and sex and will issue a new birth certificate rather than amend the old one.
Changes such as we require are handled by the Modification Unit and are accepted ONLY by mail. YOU CAN NOT DO THIS IN PERSON AS BEFORE.
Along with the letter requesting the change, you must submit the following:
Application fee of $27.00 US in the form of Personal Check or MO made out to New Jersey State Treasurer.
A sealed copy of the court order of the name change.
A NOTARIZED copy of the Surgeon's Letter.
Your original birth information. It can be handwritten including Date, Place (Municipality), Parents. ( Or it may be a copy of a Birth Certificate.)
Return Address and Phone number.
Mail to:
New Jersey Department of Vital Statistics
P.O. Box 370
Trenton, N.J.   08625
Attn: Modifications Unit
New Jersey Transgender Dating: Meet Trans Women & Trans Men
Looking to meet transgender friends or lovers in New Jersey? You'll find many local t-girls and admirers looking to connect with others for friendship and relationships. Our site is new but it already has more New Jersey TG Personals than any other transgender personals site on the Internet. Place a FREE photo ad, get noticed, and let them come to you. Discover your special connection here! Using the internal mail system, you'll remain totally anonymous and discreet until you've met someone special and you're ready to reveal more about yourself.
---
Transgender Support Groups Directory Updates
Please help us keep the New Jersey Transgender Support Groups page up-to-date. If you know of any trans support groups that should be listed, edited or deleted, please comment below.