South Dakota Transgender Support
South Dakota transgender support groups directory for MtF, FtM transsexuals, crossdressers, transgender and non-binary trans folks. Find trans friends for friendship, peer support and social interaction. Establishing a local support network for yourself is perhaps the single most important step in navigating the sometimes complex transgender life. TGGuide is here to help. Browse this transgender support groups directory. Join our fun and friendly trans chat. Visit our transgender forums for information and more networking.
Search the South Dakota Transgender Personals!
Meet trans men  | Meet trans women in South Dakota
Try a transgender personals search to meet new friends or for dating. Many trans people find new friends by searching the transgender personals. Others enjoy finding romantic partners for dating. Give it a try. You never know who you'll meet. The search functionality includes gender, age, distance from you, body type and ethnicity. You'll find all types so you're likely to find someone that matches your personal preferences. Or you can just place a free ad and let them come to you.
South Dakota Transgender Support Groups Directory
NOTICE: Transgender support groups come and go. Individual contacts, e-mail addresses and phone numbers are sometimes changed. We attempt to provide the most current information, however, we suggest that you might want to search a little more at your favorite search engine to verify the existence and correct contact information for any transgender support groups or resources listed here. If you know of any South Dakota transgender support groups that should be listed, edited or deleted, please comment below.
Dakota TGirls Centers for Equality
3600 S. Minnesota Ave.
Sioux Falls, SD 57105
605-331-1153
http://www.centersforequalitysd.org/
Meetings are open to CD/TS/TG – SOs, family and friends welcome. Meetings are on the last Saturday of each month 6:00 10:00 pm.
FACES
625 1/2 Main St. #3
Rapid City, SD
(605) 343-5577
Drop in support group.
---
The Transgender Guide is a FREE community resource and we need your help. If you have had experience with transgender-friendly shops and services in South Dakota, or have lists of resources in your community, please send them to us, so we can get the information online and continue helping others. If you know of a new business or one listed here that is no longer doing business, please e-mail us. Thank you for your support and help!
---
South Dakota Transgender Nightclubs and Bars
A directory of transgender friendly nightclubs and bars in South Dakota for those who like to get out on the town to mingle. TGGuide TG Nightclubs Directory
---
Transgender ID Change in South Dakota
South Dakota State ID Change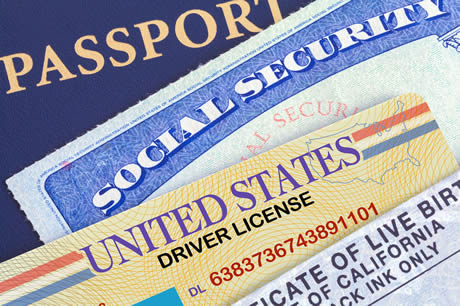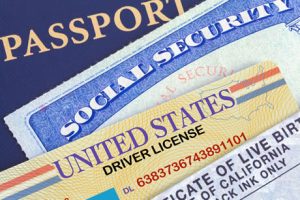 After a legal name change, you will have to show the examiner (at a DPS license station) a valid legal document that shows your name has changed. There will be a $6.00 duplicate fee for a corrected card.
South Dakota Birth Certificate Change
Contact:  Vonda Abbott, Secretary, Office of Data, Statistics, and Vital Records
South Dakota Dept. of Health
600 East Capitol Avenue
Pierre, South Dakota  57501-2536
www.state.sd.us/doh
phone:  (605) 773-4961, fax:  (605) 773-5683
According to ARSD 44:09:05:02
Any amendment of a surname, first and middle name when affidavit already has been filed or any information on a deceased person's vital record requires an order from a court of competent jurisdiction.  When such an order has been obtained, please send a certified copy of it to this office.  The following are the requirements regarding a court order name change.
1.  The court order must order the South Dakota Department of Health or Vital Statistics to prepare the birth record to reflect the change.
2.  There must be enough information in the court order to identify the birth record as it is now such as Name on the birth record, date of birth, mother's maiden name
3.  The court order must list the incorrect data as it is listed on the record.  Name, Gender
4.  The court order must have the correct data, as it should appear.  Name, Gender
5.  The court order must be certified.
If you are a member of a tribe:  (If applicable)
If the court order does not state parent or child is a member of a tribe, the following is the requirement:
The Attorney General's Office has advised that tribal court orders for name changes are acceptable if the tribal court has jurisdiction.  Tribal membership will determine jurisdiction in these cases.
* A notarized document that proves membership of parent or child to a tribe.
You may want to seek legal counsel:  the following is the State Bar of South Dakota attorney referral number 1-800-952-2333.  The fee to prepare the birth record is $8.00 for the amendment.  In addition, if you wish to obtain a certified copy of the birth certificate you must complete the SD application form with the statutory fee of $10.00.  If you have previously purchased a certified copy of the birth certificate we will exchange for no additional charge, but you must complete the application form for all orders.
South Dakota Transgender Dating: Meet Trans Women & Trans Men
Looking to meet transgender friends or lovers in South Dakota? You'll find many local t-girls and admirers looking to connect with others for friendship and relationships. Our site is new but it already has more South Dakota TG Personals than any other transgender personals site on the Internet. Place a FREE photo ad, get noticed, and let them come to you. Discover your special connection here! Using the internal mail system, you'll remain totally anonymous and discreet until you've met someone special and you're ready to reveal more about yourself.
---
Transgender Support Groups Directory Updates
Please help us keep the South Dakota Transgender Support Groups page up-to-date. If you know of any trans support groups that should be listed, edited or deleted, please comment below.