Alabama Transgender Support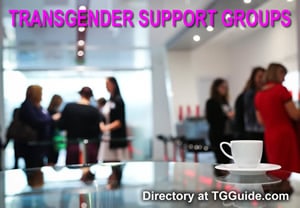 Alabama transgender support groups directory for MtF, FtM transsexuals, crossdressers, transgender and non-binary trans folks. Find trans friends for friendship, peer support and social interaction. Establishing a local support network for yourself is perhaps the single most important step in navigating the sometimes complex transgender life. TGGuide is here to help. Browse this transgender support groups directory. Join our fun and friendly trans chat. Visit our transgender forums for information and more networking.
Alabama Transgender Support Groups Directory
NOTICE: Transgender support groups come and go. Individual contacts, e-mail addresses and phone numbers are sometimes changed. We attempt to provide the most current information, however, we suggest that you might want to search a little more at your favorite search engine to verify the existence and correct contact information for any transgender support groups or resources listed here. If you know of any Alabama transgender support groups that should be listed, edited or deleted, please message us on our Facebook page for the fastest response comment below with the updated information.
Alabama Safe Schools Coalition P.O. Box 2413, Montgomery (334) 356-0178  https://www.alabamasafeschools.org/
Alabama Transgender Advocacy Alliance P.O. Box 2413, Montgomery, AL 36102 (334) 356-0178 https://www.alabamatransadvocacy.org/
Birmingham Gender and Sexuality Alliance P.O. Box 130256, Birmingham, AL 35213 (205) 545-4826 https://www.birminghampride.org/
Huntsville PFLAG Transgender Support Group P.O. Box 2413, Montgomery, AL 36102 (334) 356-0178 https://www.pflag.org/chapter/pflag-huntsville
Montgomery Trans Support Group P.O. Box 2413, Montgomery, AL 36102 Phone: (334) 356-0178 Website: https://www.montgomerytranssupport.org/
Tri-Ess Alabama Tri-Ess International
Tuscaloosa Trans Support Group P.O. Box 2413, Tuscaloosa, AL 35401 (205) 758-6197 https://www.tuscaloosatranssupport.org/
Transgender support and resources are also available through national LGBTQ+ organizations, such as the National Center for Transgender Equality, and the LGBT National Help Center, which can provide additional information and resources for individuals in Alabama.
---
Search the Alabama Transgender Personals!
Meet trans men  | Meet trans women in Alabama
Try a transgender personals search to meet new friends or for dating in Alabama. Many trans people find new friends by searching the transgender personals. Others enjoy finding romantic partners for dating. Give it a try. You never know who you'll meet. The search functionality includes gender, age, distance from you, body type and ethnicity. You'll find all types so you're likely to find someone that matches your personal preferences. Or you can just place a free ad and let them come to you.
---
Alabama Transgender Nightclubs and Bars
A directory of transgender friendly nightclubs and bars in Alabama for those who like to get out on the town to mingle. TGGuide TG Nightclubs Directory
---
Transgender ID Change in Alabama
Alabama State Driver's License or ID Change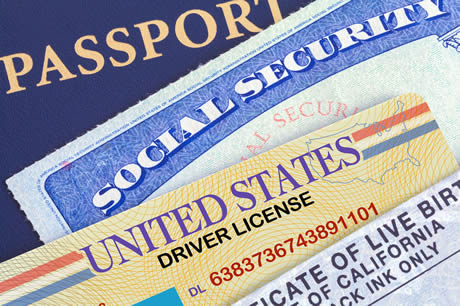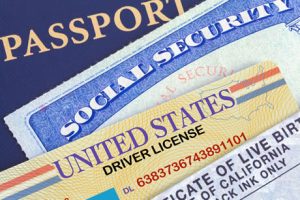 To change the Alabama driver's license or state ID card gender marker, you'll need a letter from an attending physician who has knowledge of the success of the surgery. Changing the name on your driver's license, permit or identification card requires either a "CERTIFIED document stating name change" or a "Document from Probate Judge certifying name change". The applicant must also change their name with the Social Security Administration prior to submitting documents to the Driver's License Office.
Alabama Name Change
An Alabama name change requires the applicant to submit a petition to the probate court for a name change order. Adults do not need to publish the proposed name change. Forms for name change differ somewhat in the different counties. Name change petitions are submitted in the county of residence. Contact the probate court in your county of residence for your specific forms. You may be able to use this generic name change form for Alabama but check with your local court to be sure.
Alabama Birth Certificate Change
Alabama will issue an "amended" birth certificate noting change of name and sex, but will not issue a new birth certificate replacing the original. The fee to prepare an amended birth certificate is $15.00, which includes one certified copy. Additional copies of the same record ordered at the same time are $4.00 each. You will need an original or certified copy of the court order for your name change, as well as an original or certified copy of a COURT ORDER for change of sex (not just the surgeon's letter). This enters another step into the procedure and is best handled through an attorney, although at extra cost. You must file a "petition to amend a vital record," state what you want to amend, provide documentation of the reason for your petition, and name the Center for Health Statistics as the defendant. See Alabama application to change birth certificate form.
Alabama Vital Statistics Law which deals with gender reassignment:
§ 22-9A-19(d): "Upon receipt of a certified copy of an order of a court of competent jurisdiction indicating that the sex of an individual born in this state has been changed by surgical procedure and that the name of the individual has been changed, the certificate of birth of the individual shall be amended as prescribed by rules to reflect the changes."On the positive side, if you live in another state they will accept the court order from that state if issued from "a court of competent jurisdiction" (court with authority to issue such orders in that particular county or state). The fee for the court order is a separate fee and varies from one court to another.
Alabama Center for Health Statistics Contact information:
State Board of Health
Center for Health Statistics
P.O. Box 5625
Montgomery, AL 36103-5625
(334) 206-5418; (334) 206-5426
---
Alabama Transgender Dating: Meet Trans Women & Trans Men
Looking to meet transgender friends or lovers in Alabama? You'll find many local t-girls and admirers looking to connect with others for friendship and relationships. Our site is new but it already has more Alabama TG Personals than any other transgender personals site on the Internet. Place a FREE photo ad, get noticed, and let them come to you. Discover your special connection here! Using the internal mail system, you'll remain totally anonymous and discreet until you've met someone special and you're ready to reveal more about yourself.
---
Transgender Support Groups Directory Updates
Please help us keep the Alabama Transgender Support Groups page up-to-date. If you know of any trans support groups that should be listed, edited or deleted please comment below.