Illinois Transgender Support
Illinois transgender support groups directory for MtF, FtM transsexuals, crossdressers, transgender and non-binary trans folks. Find trans friends for friendship, peer support and social interaction. Establishing a local support network for yourself is perhaps the single most important step in navigating the sometimes complex transgender life. TGGuide is here to help. Browse this transgender support groups directory. Join our fun and friendly trans chat. Visit our transgender forums for information and more networking.
Search the Illinois Transgender Personals!
Meet trans men  | Meet trans women in Illinois
Try a transgender personals search to meet new friends or for dating. Many trans people find new friends by searching the transgender personals. Others enjoy finding romantic partners for dating. Give it a try. You never know who you'll meet. The search functionality includes gender, age, distance from you, body type and ethnicity. You'll find all types so you're likely to find someone that matches your personal preferences. Or you can just place a free ad and let them come to you.
Illinois Transgender Support Groups Directory
NOTICE: Transgender support groups come and go. Individual contacts, e-mail addresses and phone numbers are sometimes changed. We attempt to provide the most current information, however, we suggest that you might want to search a little more at your favorite search engine to verify the existence and correct contact information for any transgender support groups or resources listed here. If you know of any Illinois transgender support groups that should be listed, edited or deleted, please message us on our Facebook page for the fastest response or e-mail us with the updated information.
C-U Trans Support Group Champaign-Urbana
Contact: F.S. at uiuctrans@yahoo.com
Support group welcomes all trans identified people, pre-op, post-op, stealth, etc.
Chi, Tri-Ess
PO Box 40 Wood Dale, IL 60191-0040
(708) 383-1677 http://tri-ess.org
Social activities & support for CDs, wives, and girlfriends.
Chicago Gender Society
PO Box 66595 Chicago, IL 60666-0595
(708) 863-7714 http://www.chicagogender.com
Social and educational support group.
Diversity Transgender Support Group
610 E. State St. Rockford, IL 61104
(815) 857-3050 TG support group.
Genderwork.
Chicago's social, support, and activist group for FTM (Female-Assigned, Masculine-Identified) Individuals.
GenderWork meets on the 1st and 3rd Sundays of each month from 5-6:30pm in the Bridgeview Bank Building.
4753 N. Broadway, Suite 608.
Nick Winters (773) 659-9207.
Illinois Boyz
(217) 367-1033 (Nick)
tsplendor@prairienet.org
A local Chapter of American Boyz.
Support and resources for female-to-male transgender persons.
Outpost Gender Group
123 W. Church Champaign, IL 61825
(217) 359-5113
Discussion/support group focusing on gender issues.
QC Group
PO Box 1534 Davenport, IA 52809
(319) 323-5492 Meets in Rock Island, IL
Sunday Society
PO Box 478850 Chicago, IL 60647
(312) 486-3125 Transsexual support organization.
The Living Circle The Manor of St. Joseph's Hospital
2913 N. Commonwealth, Rooms 512-514 (Surf at Sheridan)
(773) 539-9673 or (773) 665-3283
An interfaith spirituality center for the Transgender, Bisexual, Lesbian, and Gay Community and their Friends.
Meets weekly on Fridays at 7:30PM.
Transcendence – Trans* Patients Aged 50+
Second Wednesday of each month, 6:30 – 8:00 p.m. In-person at Howard Brown Health – Clark.
This group will be in-person on a monthly basis, peer-facilitated by a trans older adult community member with co-facilitation by our Associate Director of Aging Services, Eva Trampka. For folks who are interested reach out to Eva Trampka (evat@howardbrown.org)
Trans UP
A support group in Champaign, IL held every Thursday from 5:30-6:30PM for members of the trans community (18+) to come together in a safer space to discuss our lives and socialize. Meetings alternate between Zoom and in-person. ?For more information, email transup@unitingpride.org
T-Time.
T-Time is an open group at Howard Brown Health for transgender, gender variant, two-spirit, gender nonconforming, nonbinary, intersex, and gender questioning individuals. For more information, contact Trisha Holloway Riddle: trishah@howardbrown.org or 872.269.3702 ext. 3702
TYRA:
Transgender Youth Resource and Advocacy Group.
TYRA is a support group for Transgender and questioning youth, 24 and under.
It's held every Wednesday at the Broadway Youth Center, 3179 N. Broadway from 6 pm to 8 pm.
Dinner is served at every meeting, and every fourth Wednesday is movie night!
(773) 935-3153
youth@howardbrown.org
---
Illinois Transgender Nightclubs and Bars
A directory of transgender friendly nightclubs and bars in Illinois for those who like to get out on the town to mingle. TGGuide TG Nightclubs Directory
---
Transgender ID Change in Illinois
Illinois State ID Change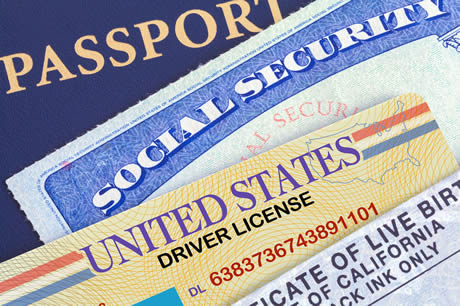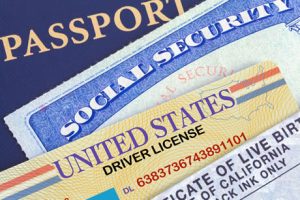 To change the gender marker, requires a report from a medical clinic to indicate that genital realignment surgery has taken place or the applicant is in the process of undergoing treatment, however, a court order is preferred.
Within 10 days of changing your name or address, you are required by law to notify the Secretary of State of the change. If you change your name, you must obtain a corrected driver's license, corrected title, and corrected registration ID card before the Secretary of State records can be changed. A corrected driver's license must be obtained at a driver services facility. You will be required to show identification with your new name and identification that links your old and new names. Vehicle registration forms may also be completed at the driver services facility, or these forms can be mailed to you.
The current fee for a corrected card is $5 for a driver's license and $10 for an identification card.
Illinois Birth Certificate Change
First, you should follow the instructions on their website: http://www.idph.state.il.us/vitalrecords/gender.htm. This definitely appears to be the easiest way to start the process.
Or you may write to the following address:
Department of Public Health
Division of Vital Records
605 W. Jefferson Street
Springfield, IL 62702
Ask them to fax you what you need to get signed by the doctor and notarized, top and bottom (see below). Make sure you specify name and sex aka gender change form. They can also mail it to you snail mail; but it is easier to get it faxed then signed, notarized, and send in your fifteen dollars for one copy, two dollars for each one after that.
Illinois Vital Records
A third alternative is to call 217.782.6554 and ask for Vital Records, then ask for the birth certificate change department. My correspondents don't recommend the telephone contact because some persons in the office have been less than helpful on the phone.
and ask for a "request for change of name and sex form."
This form has two parts. The top is "an affidavit by a physician as to change of sex designation." If you get the form before SRS, you can ask your surgeon to fill it out and get it notarized. Otherwise, you can send a separate notarized letter from the surgeon as usual. The bottom part is "affidavit by a parent, guardian, or applicant, if of legal age." That part is obvious except for the line:
"THAT the following were the personal particulars at the time of birth of_____________ " Complete this line using "John Doe, now Jane Doe" or the opposite as indicated.
Complete this form and return it to this address:
Department of Public Health
Division of Vital Records
605 W. Jefferson Street
Springfield, IL 62702
IMPORTANT: Send it by Priority Mail!
Include the original letter from your SRS surgeon (unless the surgeon complete the top part of the form as above) and a certified copy of the name change order, and a check for $15.00 made out to "Vital Records". Additional copies are $2.00 each.
---
Illinois Transgender Dating: Meet Trans Women and Trans Men
Looking to meet transgender friends or lovers in Illinois? You'll find many local t-girls and admirers looking to connect with others for friendship and relationships. Our site is new but it already has more Illinois TG Personals than any other transgender personals site on the Internet. Place a FREE photo ad, get noticed, and let them come to you. Discover your special connection here! Using the internal mail system, you'll remain totally anonymous and discreet until you've met someone special and you're ready to reveal more about yourself.
---
Transgender Support Groups Directory Updates
Please help us keep the Illinois Transgender Support Groups page up-to-date. If you know of any trans support groups that should be listed, edited or deleted, please submit a comment below.