Maryland Transgender Support
Maryland transgender support groups directory for MtF, FtM transsexuals, crossdressers, transgender and non-binary trans folks. Find trans friends for friendship, peer support and social interaction. Establishing a local support network for yourself is perhaps the single most important step in navigating the sometimes complex transgender life. TGGuide is here to help. Browse this transgender support groups directory. Join our fun and friendly trans chat. Visit our transgender forums for information and more networking.
Search the Maryland Transgender Personals!
Meet trans men  | Meet trans women in Maryland
Try a transgender personals search to meet new friends or for dating. Many trans people find new friends by searching the transgender personals. Others enjoy finding romantic partners for dating. Give it a try. You never know who you'll meet. The search functionality includes gender, age, distance from you, body type and ethnicity. You'll find all types so you're likely to find someone that matches your personal preferences. Or you can just place a free ad and let them come to you.
Maryland Transgender Support Groups
NOTICE: Transgender support groups come and go. Individual contacts, e-mail addresses and phone numbers are sometimes changed. We attempt to provide the most current information, however, we suggest that you might want to search a little more at your favorite search engine to verify the existence and correct contact information for any transgender support groups or resources listed here. If you know of any Maryland transgender support groups that should be listed, edited or deleted, please comment below.
BaltWashAnnap Guys Yahoo Group
http://groups.yahoo.com/group/BaltWashAnnapGuys
FtM International
http://www.ftmi.org/
National FtM organization.
Chi Epsilon Sigma, Tri-Ess
PO Box 505
Brooklynville, MD 21022-0505
http://www.tri-ess.org/
Social and support group for heterosexual crossdressers, and significant others.
GLCCB
3rd Floor, Waxter Building
1000 Cathedral St.
Baltimore, MD 21201.
(410) 777-8145
Website
Community support center.
Tri-State Transgender Club
PO Box 3102
Deer Park, MD 21550-1002
(301) 453-3538
Website
Peer support group, open membership.
---
Maryland Transgender Nightclubs and Bars
A directory of transgender friendly nightclubs and bars in Maryland for those who like to get out on the town to mingle. TGGuide TG Nightclubs Directory
---
Transgender ID Change in Maryland
Maryland State ID Change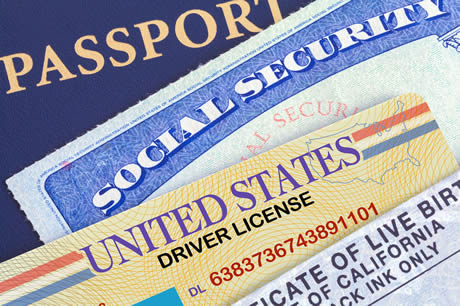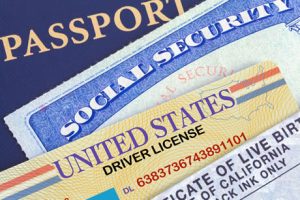 To change the gender marker requires an applicant must provide a physician or psychologist's report to confirm that the applicant is in active treatment. The MVA decides whether to authorize the change, and requires annual re-evaluations until the applicant "meets requirements for permanent gender change."
Under the proposal, is to change the regulation so that an updated birth certificate will be required to change the gender marker, doing so will demand that some sort of reassignment surgery to have been completed. The implementation of this policy change, which was intended to take effect on January 1st, 2010, has been delayed to an unspecified date.
If you are using a name other than your birth name, you must bring the document that initiated the name change such as a marriage certificate, divorce decree or court name change order and your current License.
You must pass a vision test or submit a Vision Screening form.
You will be required to disclose your social security number. Applicants not eligible for a social security number will be required to provide a self-certification.
The current fee for a corrected card is $30 for a driver's license ($20 if you are under 21 years of age) and $20 for an identification card. ($10 if you are under 16 years of age)
Maryland Birth Certificate Change
In order for the Division of Vital Records to change your sex and name on your birth certificate, we require a Court Order indicating that both your name and sex are to be changed. You can most likely obtain an amended Court Order to indicate the correct sex along with your new name. We cannot change the sex on a birth certificate with just a Physicians letter.
[The amended birth certificate does not retain any reference to the original.]
Once you obtain this information, send True Test Copy or Original Court Order to my attention at the Division of Vital Records, P.O. Box 68760, Baltimore, Md. 21215-0020 c/o Birth Section Chief. (410)764-3145.
For the State of Maryland, there is a Fee of $12.00 for any change made on a birth certificate if the person is over one year of age/ for an adoption/ paternity name change/ court order name change or gender change. Checks or money orders should be made payable to the Division of Vital Records.
Maryland Transgender Dating: Meet Trans Women & Trans Men
Looking to meet transgender friends or lovers in Maryland? You'll find many local t-girls and admirers looking to connect with others for friendship and relationships. Our site is new but it already has more Maryland TG Personals than any other transgender personals site on the Internet. Place a FREE photo ad, get noticed, and let them come to you. Discover your special connection here! Using the internal mail system, you'll remain totally anonymous and discreet until you've met someone special and you're ready to reveal more about yourself.
---
Transgender Support Groups Directory Updates
Please help us keep the Maryland Transgender Support Groups page up-to-date. If you know of any trans support groups that should be listed, edited or deleted, please comment below.