Massachusetts Transgender Support
Massachusetts transgender support groups directory for MtF, FtM transsexuals, crossdressers, transgender and non-binary trans folks. Find trans friends for friendship, peer support and social interaction. Establishing a local support network for yourself is perhaps the single most important step in navigating the sometimes complex transgender life. TGGuide is here to help. Browse this transgender support groups directory. Join our fun and friendly trans chat. Visit our transgender forums for information and more networking.
Search the Massachusetts Transgender Personals!
Meet trans men  | Meet trans women in Massachusetts
Try a transgender personals search to meet new friends or for dating. Many trans people find new friends by searching the transgender personals. Others enjoy finding romantic partners for dating. Give it a try. You never know who you'll meet. The search functionality includes gender, age, distance from you, body type and ethnicity. You'll find all types so you're likely to find someone that matches your personal preferences. Or you can just place a free ad and let them come to you.
Massachusetts Transgender Support Groups
NOTICE: Transgender support groups come and go. Individual contacts, e-mail addresses and phone numbers are sometimes changed. We attempt to provide the most current information, however, we suggest that you might want to search a little more at your favorite search engine to verify the existence and correct contact information for any transgender support groups or resources listed here. If you know of any Massachusetts transgender support groups that should be listed, edited or deleted, please comment below.
AXA
PO Box 1994
Cambridge, MA 02238
CD/TS/SO support group.
Meet Wednesdays every week
Berkshire Alternatives
PO Box 508
North Adams, MA 01247
Social and support group.
Charlene at Nightlife
PO Box 3031
Woburn, MA 01888
NightlifeX@aol.com
1 on 1 meetings to get you through hard times.
East Coast Female-to-Male Group
PO Box 60585
Florence Station
North Hampton, MA 01060
Social activities and networking for FtMs.
Enterprise
Boston, MA
(617) 441-5165
Support group for FtM TSs and inter sexes.
Getting Real
PO Box 194
West Newton, MA 02165
Support group for intersexes and TSs.
Gender Identity Support Services (GISST)
Boston, MA
(617) 227-6216
Support and referral group for TSs.
International Foundation for Gender Education
PO Box 229, Waltham, MA 02454-0229
(781) 899-2212
http://www.ifge.org/
Educational and service organization for the TG community.
Investments
PO Box 2194
Orleans, MA 02653
Social support group in the Cape Cod area.
The Myriad Network
PO Box 288
Williamstown, MA 01267
Open support for TGs.
The Officers Club
Waltham, MA
(617) 683-1095 (Mykael Hawley)
FtM support group.
New Horizons
Meets Sundays 6 pm – 8 pm at Vibes
116 Water Street, Worcester, MA 01604
For more info contact the GLBT Dept. of AIDS Project Worcester, Inc.
(508) 755-3773
glbt@aidsprojectworccester.org
Society of Crossdressing Hardware Engineers (SCHE)
276 Pearl St. #L
Cambridge, MA 02139
CD support.
Reflections
PO Box 4002
East Dedham, MA 02026
Advocacy, support, therapy group, and referral database for TG persons.
Sunshine Wives and Partners Group
c/o Sunshine Club
PO Box 564
Hadley, MA 01035-0564
Bubbles790@aol.com
Support for SOs of crossdressers.
Trans-Chat
405 Grove St.
Worcester, MA 01605
(800) 883-2059
Support group for TG persons.
Tiffany Club of New England
PO Box 71
Waltham, MA 02454-0071
(781) 891-9325
http://www.tcne.org/
Get-togethers, workshops, seminars, and referrals for crossdressers. Also wives support group.
---
Massachusetts Transgender Nightclubs and Bars
A directory of transgender friendly nightclubs and bars in Massachusetts for those who like to get out on the town to mingle. TGGuide TG Nightclubs Directory
---
Transgender ID Change in Massachusetts
Massachusetts State ID Change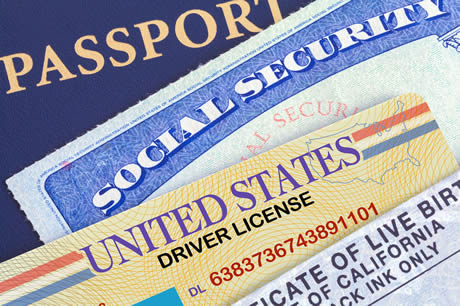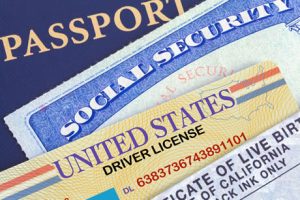 To change the gender marker, requires an updated application, along with a completed Gender Designation Change Form; containing a statement from a medical provider attesting to the gender that the individual considers himself or herself to be, after which is signed by the applicant.
After a legal name change, you must update your Social Security records before going to your local RMV office. You will need your social security card with your new name, a completed License and ID Update Form, and $20 to have the amended license/id issued.
Massachusetts Birth Certificate Change
You will need an original letter from your SRS surgeon and an original or certified copy of the court order for your name change. The letter from the surgeon must use the word "completed," not just "performed."
Denise O'Gara
Registry of Vital Records
150 Mount Vernon St.
1st Floor
Dorchester, MA 02125-3105
(617) 740-2679
http://www.state.ma.us/dph/bhsre/rvr/vramend.htm
Note: In Massachusetts, people can change names free of charge if they are "indigent."  One is considered indigent if one is accessing government programs such as MassHealth, food stamps, SSI, SSDI, Section 8 housing, etc.  One can also submit a form demonstrating an inability to pay.  The Commonwealth waves fees for these folks. This is a legal name change, not a birth certificate change.
Massachusetts Transgender Dating: Meet Trans Women & Trans Men
Looking to meet transgender friends or lovers in Massachusetts? You'll find many local t-girls and admirers looking to connect with others for friendship and relationships. Our site is new but it already has more Massachusetts TG Personals than any other transgender personals site on the Internet. Place a FREE photo ad, get noticed, and let them come to you. Discover your special connection here! Using the internal mail system, you'll remain totally anonymous and discreet until you've met someone special and you're ready to reveal more about yourself.
---
Transgender Support Groups Directory Updates
Please help us keep the Massachusetts Transgender Support Groups page up-to-date. If you know of any trans support groups that should be listed, edited or deleted, please comment below.