Texas Transgender Support
Texas transgender support groups directory for MtF, FtM transsexuals, crossdressers, transgender and non-binary trans folks. Find trans friends for friendship, peer support and social interaction. Establishing a local support network for yourself is perhaps the single most important step in navigating the sometimes complex transgender life. TGGuide is here to help. Browse this transgender support groups directory. Join our fun and friendly trans chat. Visit our transgender forums for information and more networking.
Search the Texas Transgender Personals!
Meet trans men  | Meet trans women in Texas
Try a transgender personals search to meet new friends or for dating. Many trans people find new friends by searching the transgender personals. Others enjoy finding romantic partners for dating. Give it a try. You never know who you'll meet. The search functionality includes gender, age, distance from you, body type and ethnicity. You'll find all types so you're likely to find someone that matches your personal preferences. Or you can just place a free ad and let them come to you.
Texas Transgender Support Groups
NOTICE: Transgender support groups come and go. Individual contacts, e-mail addresses and phone numbers are sometimes changed. We attempt to provide the most current information, however, we suggest that you might want to search a little more at your favorite search engine to verify the existence and correct contact information for any transgender support groups or resources listed here. If you know of any Texas transgender support groups that should be listed, edited or deleted, please comment below.
The Alamo Boyz
San Antonio, TX
http://lonestar.texas.net/~debra/
Local afilliate of American Boyz a national support and social organization fot FtMs.
Alpha Tau, Tri-Ess
PO Box 1398
Georgetown, TX 78627
http://www.angelfire.com/tx/atau/index2.html
Support and social group for heterosexual CDs.
Austin Second Image
PO Box 14965, Austin, TX 78761
(512) 515-5460
http://www.angelfire.com/tx/AustinSecondImage/
Operated by TGs for TGs in the central Texas area.
Boulton & Park Society
PO Box 17, Bulverde, TX 78163
(830) 980-7788
http://www.flash.net/~txtp/
Peer support group for all transgendered people.
Central Texas Transgender Society
PO Box 195, Spicewood, TX 78669
(512) 451-7763
http://www.cttgs.org/
cttgs@yahoo.com
An informal organization of TGs and friends.
Coastal Benders
PO Box 18338
Corpus Christi, TX 78480
JENNY_BENT@aol.com
TG support/social group.
Epsilon Tau, Tri-Ess
PO Box 945
New Waverly, TX 77358
(409) 344-6014
Social support for heterosexual CDs.
Gulf Coast Transgender Community
PO Box 90335
Houston, TX 77090
(713) 780-3553
A social organization for the transgendered.
Helping CrossDressers Anonymous
6804 E. Highway 6 S. #334
Houston, TX 77083
brenda.thomas@psl-online.com
Discussion group, great place for first timers.
Help Me… Accept Me of Dallas
PO Box 610563
Dallas, TX 75261-0563
Discussion group for transgender issues.
Metroplex CrossDressers Club
PO Box 141924, Irving, TX 75014
(214) 367-8500
http://www.flash.net/~domega/
CD/TS/SO open social and support group.
Nu Epsilon Tau, Tri-Ess
PO Box 14096
Pantego, TX 76094
(214) 641-4842
Support group for CDs and their SOs.
Pi Beta Gamma, Tri-Ess
Dallas/Fort Worth, TX
http://www.geocities.com/SouthBeach/Cliffs/4873/
Support for heterosexual crossdressers and S.O's.
ReCast Education & Information Network
PO Box 224001
Dallas, TX 75222-4001
(214) 641-4842
National FTM support organization.
Significant Other Support (SOS)
PO Box 224001
Dallas, TX 75222-4001
Support for partners, families and friends of FTM transgendered or transsexual persons.
Tau Chi, Tri-Ess
8800 Bellaire B2 Ste. 104
Houston, TX 77036-4621
(713) 349-8969 (Jane) or (409) 856-6759 (Brandi)
jeftris@aol.com
Social/support group for CDs.
Texas Association of Transsexuals (TATS)
PO Box 142
Bellaire, TX 77401
(713) 435-7293
Support group for transsexuals, families, partners. etc.
Transgender Group
c/o Forward Foundation
PO Box 421042
Laredo, TX 78042
FORFOUND1@aol.com
Triplex Gender Association
PO Box 381
Riesel, TX 76682
Transgender support.
WATS
PO Box 6726
Abilene, TX 78163
(210) 980-7788
Support group for women involved with TG men.
West Texas Gender Alliance
PO Box 6726
Abilene, TX 79605
A support group for transgendered people.
West Texas Gender Benders
Lubbock, Texas
hissweetness@softhome.net (SOFFA)
hercowboy2@hotmail.com (FTM)
tsksb@hotmail.com (MTF)
Transgendered community social support group.
---
Texas Transgender Nightclubs and Bars
A directory of transgender friendly nightclubs and bars in Texas for those who like to get out on the town to mingle. TGGuide TG Nightclubs Directory
---
Transgender ID Change in Texas
Texas State ID Change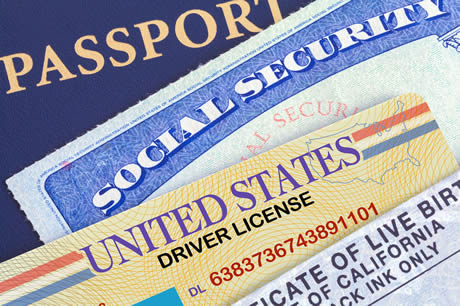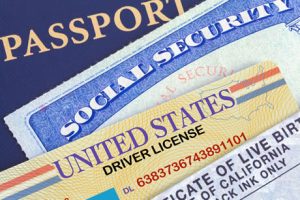 To change the gender marker requires the applicant to show court records or an amended birth certificate.
After a legal name change, you are required to notify the DPS within 30 days. A fee of $10 is required. In order to change your name, you must apply at any Texas Driver License office and present your marriage certificate/license or court order to initiate the change. No name will be used that has not been previously documented.
Texas Birth Certificate Change
Go to:
http://www.dshs.state.tx.us/vs/reqproc/forms.shtm
and open Form VS-2318.1A.
Print it out and fill it out.
The fees to file an amendment to a birth certificate are $15.00. The cost of a certified copy of the birth certificate is $22.00 for each certificate. The fees were raised in December of 2005. There are two styles of the birth certificate, a short form or abstract, and a long-form. The short form is printed from the computer system and will only show the new name, date of birth, place of birth, sex, and parent's names.
The long-form is a photocopy of the original birth record filed with our office at the time of birth onto our certified paper that will show the amendment underneath. On the long form you will be able to see the old information and the new information and how it was changed. It is up to you which style of birth certificate you want. We will automatically issue the short form or abstract unless you specifically request the long-form.
Certified copy of the court order granting name and gender change
Along with your application and fees, you will need to submit a certified copy of the court order granting the name and gender change. The court order must have the original stamp or seal and signature of the clerk of the court. We can accept court orders from any state within the US. The court order does not have to come from a Texas Court if you do not live in the state of Texas.
We do not need a copy of the SRS letter or a photocopy of your driver's license because the court will have verified all the information.
If you send us the Application, correct fees, and CERTIFIED COPY of the court order, your request will NOT be denied. The Vital Statistics Office in Austin, Texas is the only office that has the authority to make any changes or corrections to a birth certificate for a person born in the state of Texas.
Texas Vital Statistic Unit
The normal processing time for requests sent by regular mail is 6-8 weeks. Send your money, court order and application to Vital Statistics Unit MC 2096, Tx Dept of State Health Services, PO Box 149347, Austin, Texas 78714-9347.
If you would like expedited services an additional fee of $13.00 is required. $5.00 expedite fee and $8.00 for our office to overnight the birth certificate to your address once the birth certificate is amended. Please use an overnight service such as Fed-Ex, UPS, DHL, etc. Do NOT use the Post Office. They do not hand-deliver the package to our office and your request will only be delayed because it will come to our office as regular mail. If you use our expedited service, send your money, court order and application to Vital Statistics Unit MC 2096, Tx Dept of State Health Services, 1100 W. 49th Street, Austin, Texas 78756. The processing time for the expedite service is 10-15 business days.
You can make one check or money order out for the total fees. One check or money order of $37.00 for the amendment filing fee and one certified copy of the birth certificate OR $50.00 for the amendment filing fee, one certified copy of the birth certificate and the expedited fees.
Texas Transgender Dating: Meet Trans Women & Trans Men
Looking to meet transgender friends or lovers in Texas? You'll find many local t-girls and admirers looking to connect with others for friendship and relationships. Our site is new but it already has more Texas TG Personals than any other transgender personals site on the Internet. Place a FREE photo ad, get noticed, and let them come to you. Discover your special connection here! Using the internal mail system, you'll remain totally anonymous and discreet until you've met someone special and you're ready to reveal more about yourself.
---
Transgender Support Groups Directory Updates
Please help us keep the Texas Transgender Support Groups page up-to-date. If you know of any trans support groups that should be listed, edited or deleted, please comment below.