Transgender Student's Guide to College
By Miranda Miller, TGGuide.com Staff Writer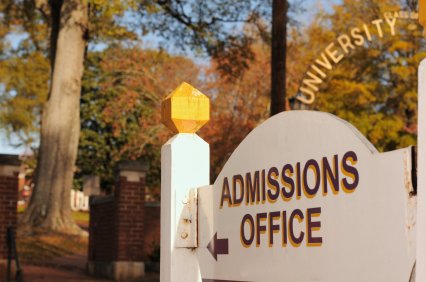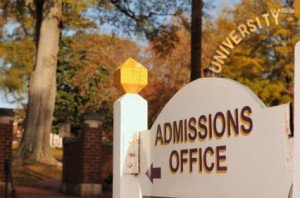 College is an opportunity to expand your horizons, discover, and explore. All too often, however, transgender students have to divide their attention between learning and enjoying the campus experience or taking care of their immediate needs and safety. Luckily, more and more universities are adopting policies that provide accommodations and protections for transgender students. An important place for a trans student to begin is by looking up what policies their college has. Most campus have a Student Life or other student services office that should be able to help you with this.
Housing: Increasingly, campuses are creating "Gender Neutral" dorm floors which you can apply to if you'd rather not have gender be an issue. If that's not available or if you'd prefer gender segregated housing, schools that have non-discrimination policies are usually set up to allow accommodations for trans students based on what works for you. That could mean helping you find a roommate who won't be transphobic, setting you up with a single room, or providing a waiver to live off campus (if that's not already allowed).
Bathrooms/Locker Rooms: If your campus has a non-discrimination policy or if you live in one of the 16 states that prohibit gender identity discrimination, then you should be allowed to use the restroom that matches your gender identity. If you're uncomfortable in gender segregated bathrooms and locker rooms, accommodations can often be made to give you access to single occupancy or gender neutral facilities on campus. Some schools even have maps of gender neutral bathrooms on their campus.
Roll Sheets: If you have legally changed your name, the school is required to update your records, including roll sheets, transcripts and degrees. If you haven't legally changed your name but don't want to use your birth name, some schools will allow you to use your preferred name for role sheets, but many still won't. In that case, it can help to contact your professors ahead of time and explain the situation to them. There may be student services staff who will be willing to help you or contact your professors for you.
Counseling and Health Services: Many schools have subsidised counseling and health services for their students. This can be a great opportunity to get letters for hormones and surgery and other transition related health care that might otherwise be unaffordable. A small but growing number of schools even offer student health insurance that covers surgery.
Again, there should be a Student Life office or other student services program available to help you with this. Many campuses have a director of LGBT student services who can be incredibly helpful. They should be able to walk you through each of the above issues, letting you know what support is available and what options you have. Contacting half a dozen different offices to dig up policies that they might not be immediately familiar with can be a messy task. Finding a staff member who can do that for you or already knows the school's policies can free you up to focus coursework, education, student groups, events, and everything else important to your college experience.
Resources:
[youtube_sc url="http://youtu.be/NDoYF_o2wGo"]